Hey there arcade enthusiasts! The Smoothie Moves Arcade Challenge starts TODAY—but don't leave it to the last minute… You'll only have until Sunday, January 31st (midnight, Eastern Standard Time), to complete it!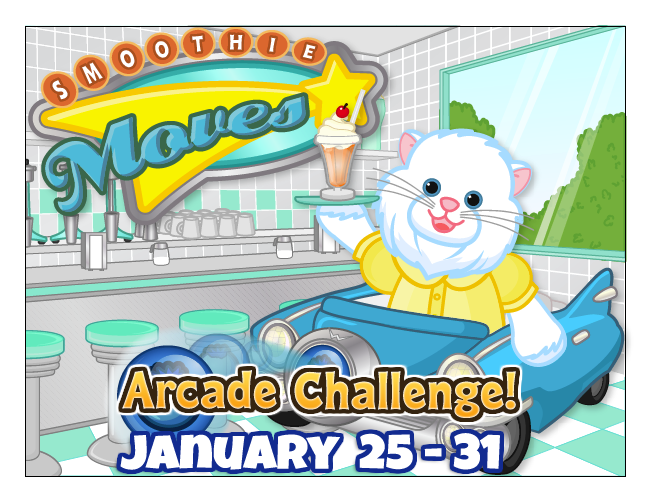 Here's how to play. Starting TODAY, January 25th, look for the Smoothie Moves Challenge icon in your pet's room. It will be displayed along the left side of the room: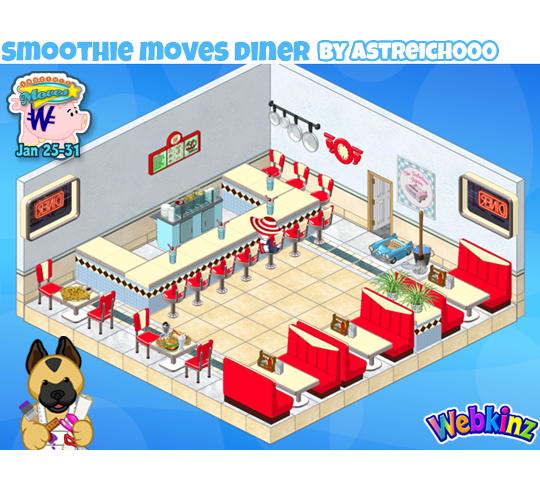 Click on the icon to review your tasks. There are 3 tasks you'll need to complete by midnight, January 31st (EST) to earn all the prizes:
Earn 130 KinzCash playing Smoothie Moves at the Arcade
Spin the Wheel of WOW 4 times
Feed your pet 10 Chocolate Milkshakes from the WShop
Blanche is a cat who works at a diner, and she needs your help to fill all the smoothie orders. Help by tossing food onto the conveyor belt to make a group of three or more of the same food. When you do, the group will disappear. When you use all the ingredients on the conveyor belt, you move up a level!
Watch out for awesome combos and cool power ups – and make sure the food doesn't fall off the end of the conveyor belt!
Complete all the tasks before time runs out and you'll win a Blanche Plushy, along with a NEW Smoothie Moves Blender!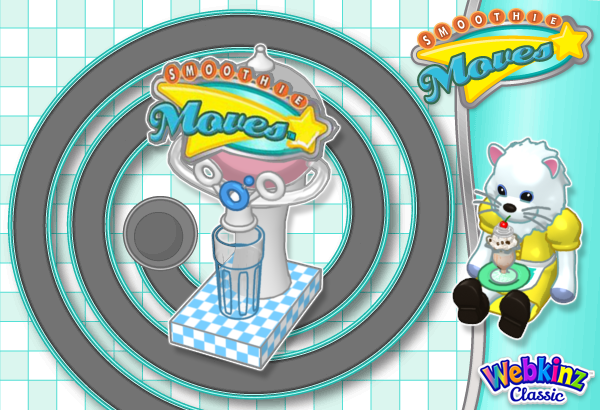 Do YOU have any Smoothie Moves game play tips? Let us know in the comments below!