The April Deluxe Monthly Challenge starts on THURSDAY, APRIL 1ST, and players who complete all 3 tasks will win 3 NEW prizes: Arcade Wallpaper and Arcade Flooring to go along with an Arcade Ticket Window!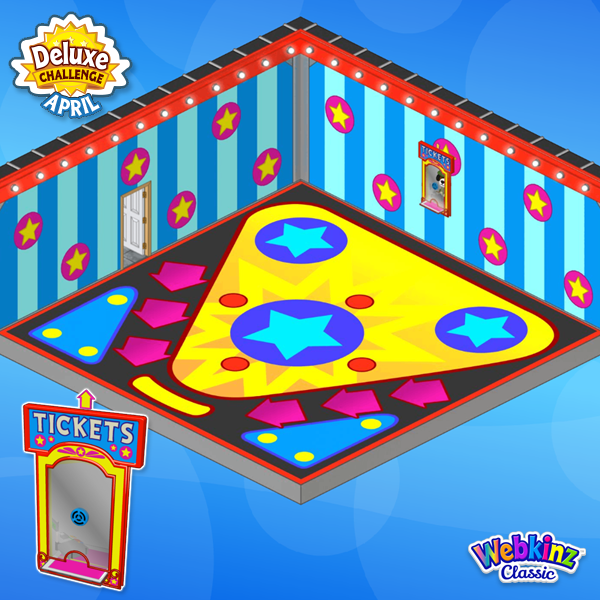 Click on the Deluxe Challenge icon in your pet's room to review your tasks. Make sure you give yourself enough time to complete your Deluxe Monthly Challenges as some tasks may take some time to complete. This month's tasks:
Earn 200 KinzCash playing Get Eleven Solitaire in the Arcade
Spin the Wheel of Deluxe 7 times
Earn 100 KinzCash playing Stardrops at the Arcade
Not a Deluxe Member? Join before the end of April in order to play April's Deluxe Challenge!
DID YOU KNOW ==> You can find several of your favorite Webkinz arcade games in Webkinz Next where there is no Full or Deluxe Membership, which means every game is always FREE to play! You can use your current Webkinz Classic user name and password to create a NEW Webkinz Next account!
Download Webkinz Next now — available for iOS, Android and Windows 10.