This year's Berry Festival runs June 19-28! Check out all the fun events going on…
Berry Floaty Clicky Event
Look for floating berries in Webkinz World between June 19-28! You can click and win 1 of each berry per day. Feed them to your pet or save them for your Jumbleberry Fields jars!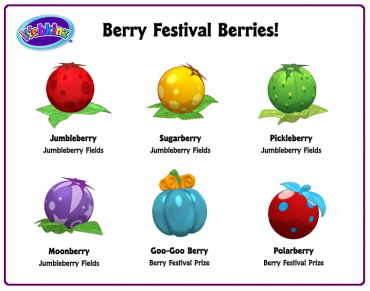 Daily Login Prize
How berry exciting! Log into Webkinz.com every day during the Festival to receive a special daily gift! Plus, don't forget to log in on the LAST day, June 28, for your Summer Sensation gift! Look for these prizes in your Dock.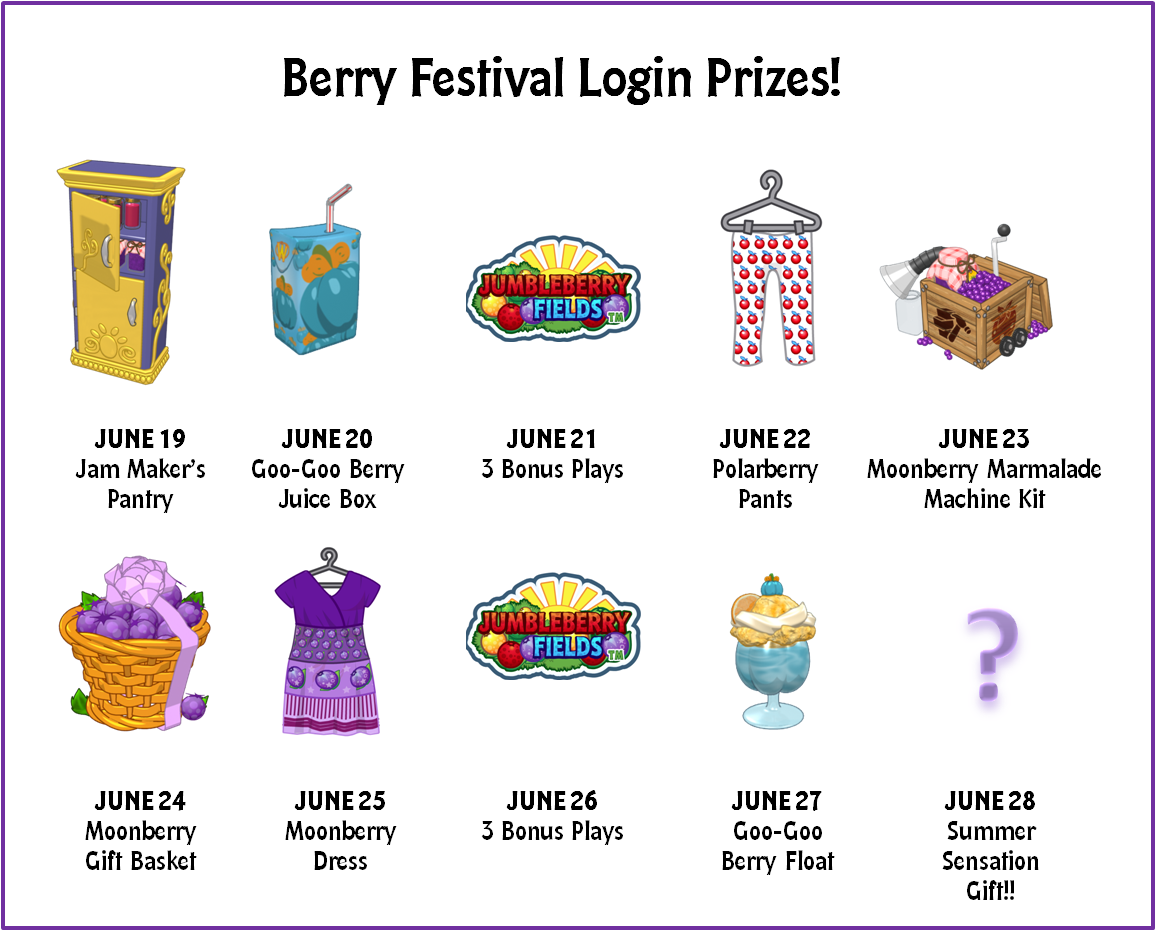 Today's Activities Events
Be sure to check Today's Activities throughout the Festival for scheduled events that award delicious berry prizes!
Wheel of Yum
Get a daily spin between June 19-28 on the Wheel of Yum! You'll have the chance to win even more great berry-inspired prizes.
NEW Jumbleberry Fields Prizes
Love filling your jars and earning prizes? There are 10 NEW Jumbleberry Fields prizes to get! Stay tuned to WebkinzNewz.com to discover what they are…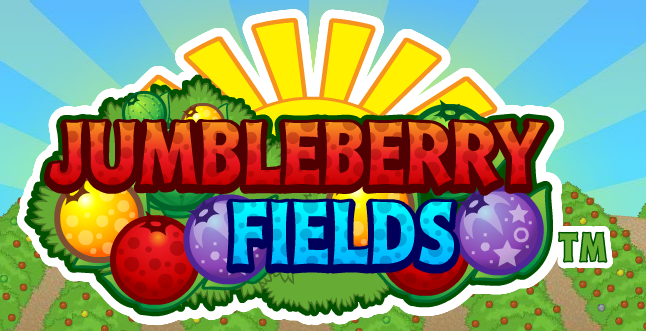 For more details about this exciting event, keep checking WebkinzNewz.com!