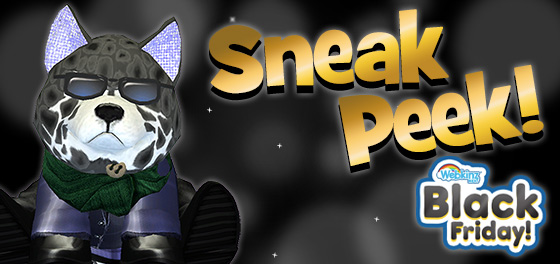 The holidays are coming and so are the deals! Black Friday falls on November 25, 2022, the day after American Thanksgiving. Watch for some awesome deals in Webkinz Next!
Black Friday
Watch Webkinz Newz for savings on pets and items! Plus, there will even be chances to earn bonus KinzCash on Cyber Monday, so be sure to log in!
Black Friday
Don't have a Webkinz Next account yet? Did you know you can create a free account using the same username and password as your existing Classic account? You can even send selected items back to Classic from Next.
Plus in Webkinz Next your pets come with Sparks that you can use to spark adorable Webkinz babies!
 
Also, did you know you could save even more by checking your favorite app store for Black Friday deals that you can use to make purchases in the game?
If you haven't tried Next yet, Black Friday weekend is the perfect time to join! And if you have tried, Next, well then Black Friday weekend is the perfect time to save!
Download Webkinz Next now — available for Mac, iOS, Android and Windows 10. Download Webkinz Next
Follow us on social media:
social media