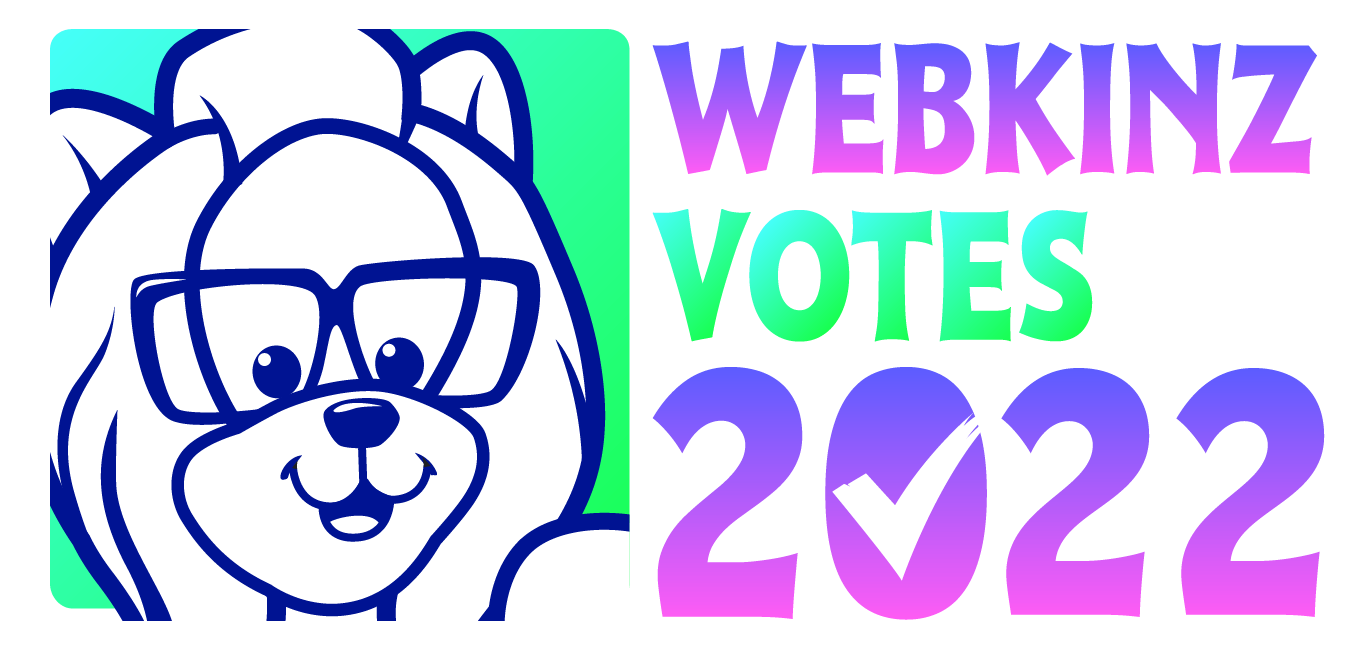 Ella here with a special Webkinz Votes 2022 report! It's time to hear from our fourth and final mayoral candidate: PJ Collie! Let's hear what plans our favorite fashionista has for Kinzville: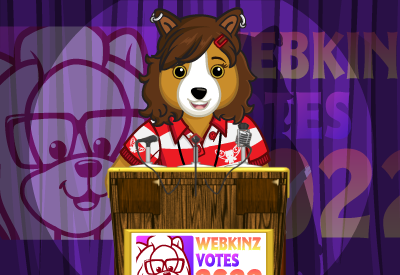 "Hey fashionable friends! I've been running the KinzStyle Outlet for a long time and I've got to say — you all look good! But I think you'd look even better with more choice. Some time ago, the arcade was updated so that games were either Deluxe, or they weren't — and that gave me a great idea!

If elected mayor, I promise to remove the divide between Free and Full players when it comes to clothes in the KinzStyle Outlet — if I sell it, it's either Deluxe or it's for everyone.

Because what's better than choice? I believe it is the right of every citizen of Kinzville to look fabulous!

I hope you will give me a chance to improve Kinzville by tearing down barriers in the KinzStyle Outlet when you cast your vote during Webkinz Votes 2022, November 25th – 27th.

Viva La Clothing Revolution!



Right now, you'll also find me in the Kinzville Park every day between November 19th and 24th (Webkinz Classic desktop app only). If you come by to see me once per day, you'll receive a special Webkinz Votes 2022 gift box that contains one of three prizes: A campaign hat, sign or plushy!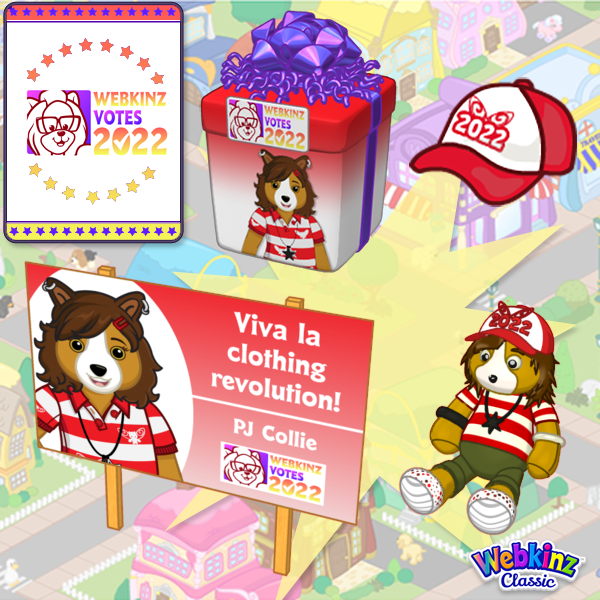 Make sure you vote for your favorite candidate on November 25th!
Follow Webkinz on social media: