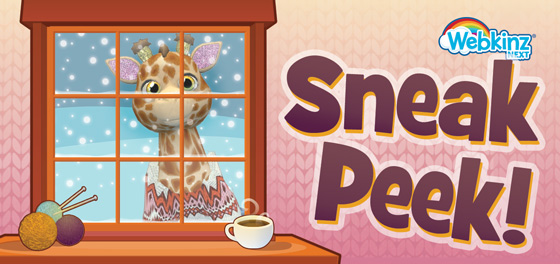 Comfy Quest
Baby, it's cold outside! But it's going to be nice and cozy in Webkinz Next! Introducing the Comfy Quest!
Comfy Quest
Look for balls of yarn around Kinzville  from February 15 to 28 and trade them in for comfy sweaters! 20 balls of yarn can be traded for a sweater and there are nine comfy sweaters to collect!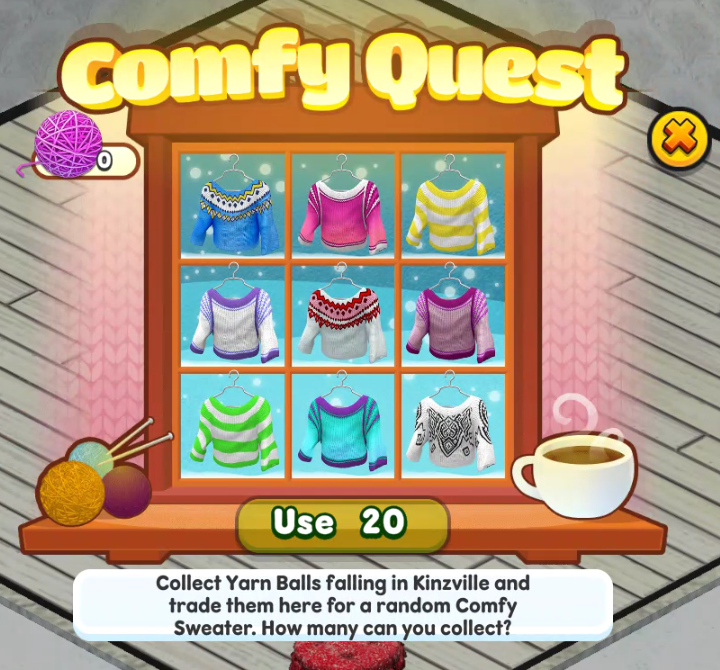 Look for the Comfy Quest icon on the right side of your screen to get started! And be sure to log into Webkinz Next every day from February 15 to 28 to collect your yarn! You can collect up to 50 balls a day!
Download Webkinz Next now — available for Mac, iOS, Android and Windows 10. Download Webkinz Next
Follow us on social media:
social media