The countdown begins this Monday, December 14th!
Don't forget to visit the SantaKinz Room in the Clubhouse every day starting on Monday, December 14th for 12 days of FREE GIFTS!
Just click on Ms. Birdy and she'll give you one of the following festive prizes: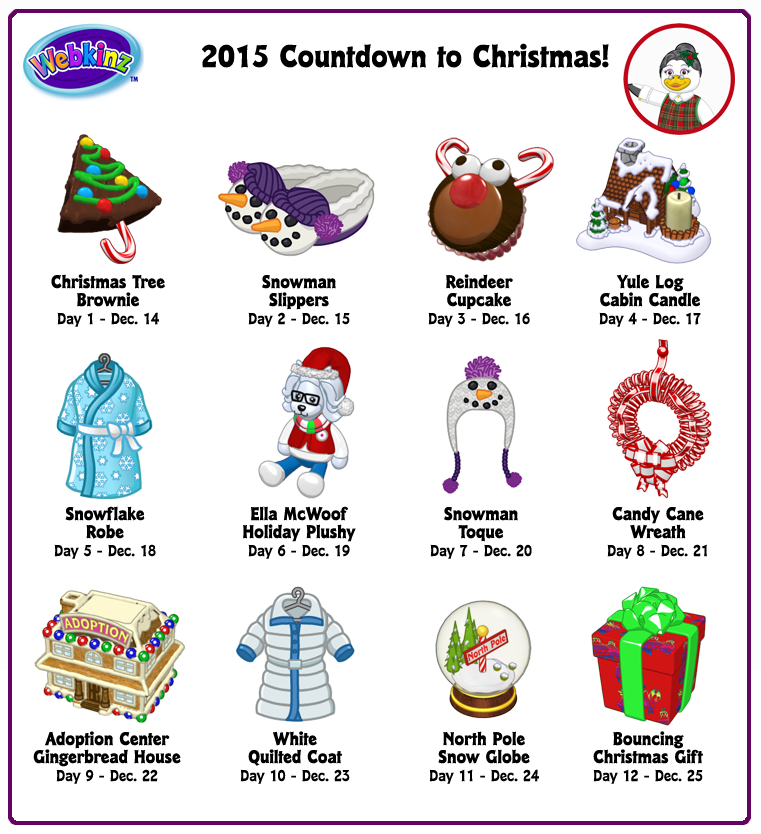 This great gift giveaway continues until Christmas Day, so make sure you visit Webkinz World every day!
Which gift is YOUR favorite? Let us know in the comments below!