Hey there arcade enthusiasts! The Dex Dangerous Arcade Challenge returns to Webkinz World on Monday, March 23rd, and players who complete the Challenge by Sunday, March 29th, will win some cool prizes!
But don't leave this challenge until the last minute… some tasks will take some time to complete.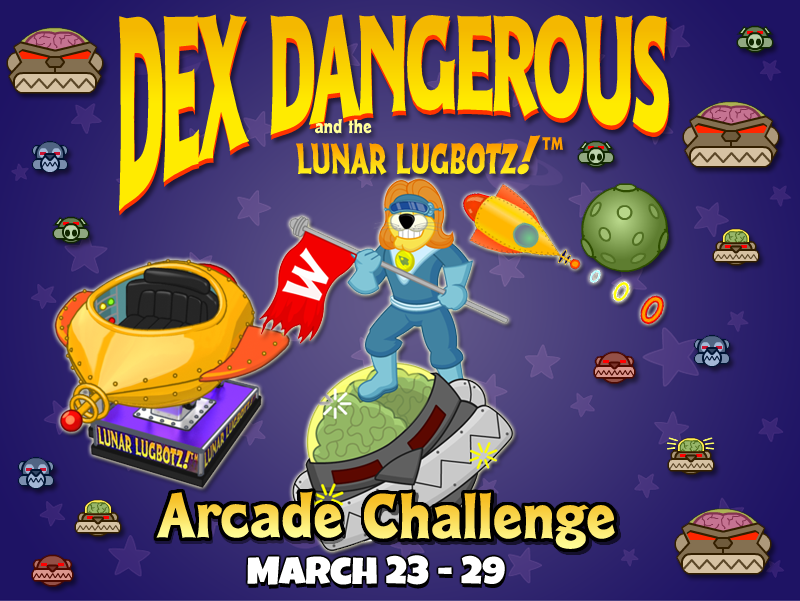 Here's how to play: Starting on Monday, March 23rd, look for the Dex Dangerous Arcade Challenge icon in your pet's room. It will be displayed along the left side of the room: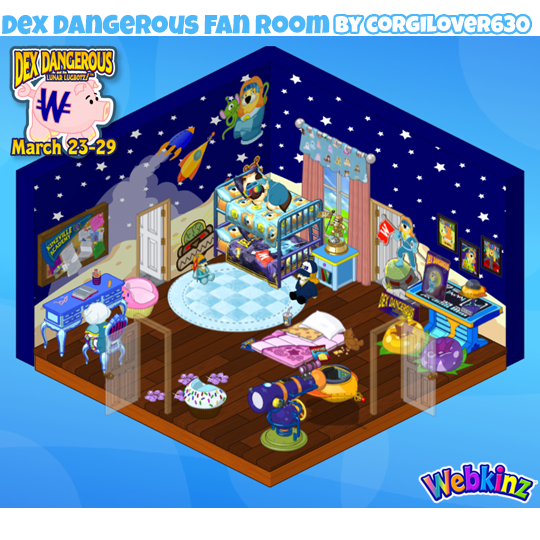 Click on the icon to review your tasks. There are 3 tasks you'll need to complete by midnight, March 29th (EST) to earn all of the prizes:
Earn 120 KinzCash playing Dex Dangerous and the Lunar Lugbotz at the Games Arcade
Spin the Wheel of WOW 3 times
Spend 350 KinzCash at the W Shop
Help Dex protect the moon from the Lugbotz miners.
Use the mouse to move your ship. Your ship always points towards your mouse cursor. Press the left button to fire.
Don't let the Lunar Lugbotz overmine the moon, or else it will Kerplode! If Lugbotz hit Dex's ship, the ship will not be able to move or shoot for a short time. Shoot Satellites to gain powerups that help you.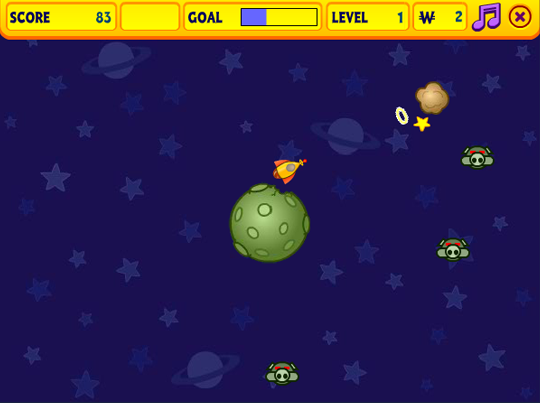 Complete all of the tasks before time runs out and you'll collect some out-of-this-world prizes, including a Movie Star Candy Bar, which your pet can enjoy while having a blast in their Space Fighter Ride!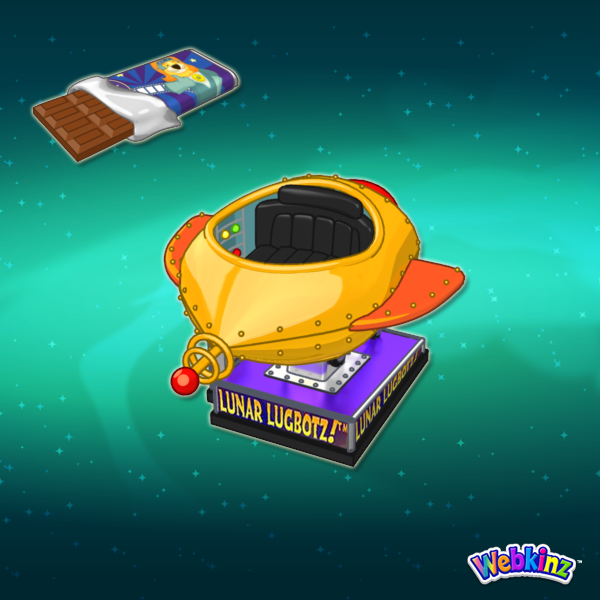 What is YOUR favorite Webkinz arcade game? Let us know in the comments below!