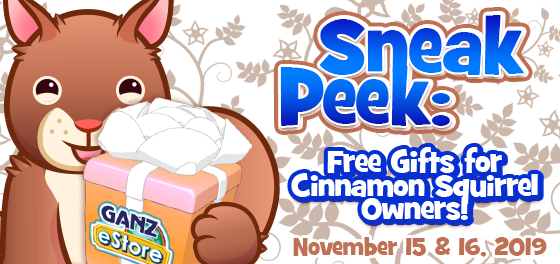 Cinnamon Squirrel owners can spice up their pet's room with two items from the Soft Spice theme! Because, on November 15 and 16 Cinnamon Squirrel owners get a free Soft Spice ?? Box in Webkinz World! Each box contains a random item from the beautiful new Soft Spice theme from Ganz eStore!
To get your Soft Spice ?? Box, each day visit Today's Activities – on Web only – in the Things To Do menu and click on your prize. Then drag the box into your pet's room to have a Soft Spice item added to your Dock!
And if you'd like to find more Soft Spice items and the new Cinnamon Squirrel, look for them in the W Shop and at Ganz eStore!