Another Deluxe Day is coming on Sunday, June 9th!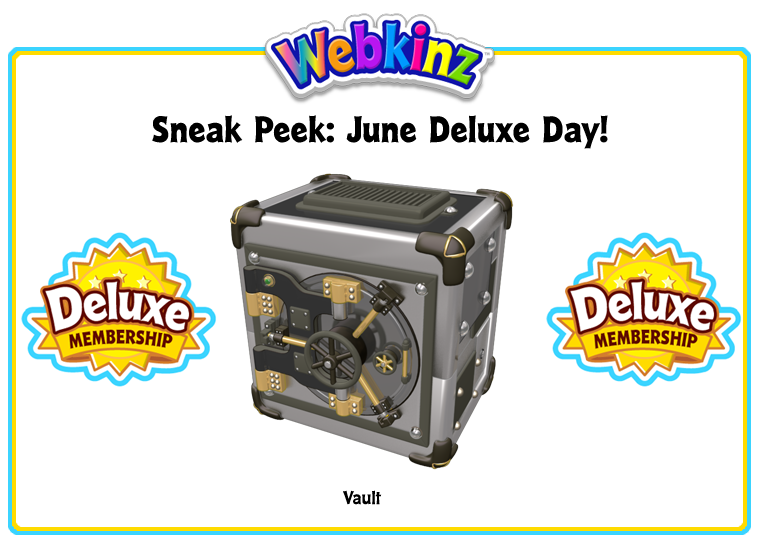 Once again, Deluxe Members will be able to log in and visit Today's Activities in order to receive a special prize: a Vault! Also on the Today's Activity schedule, there's an entire day of fun and activities for Deluxe Members to enjoy!
If you'd like to join in on the fun and prizes, have a parent visit the Ganz eStore to upgrade your account!