Hey there trophy collectors! The Lily Padz Trophy Challenge arrives in Webkinz World on Monday, October 26th, and players who complete the Challenge by Sunday, November 1st, will win some cool prizes!
But don't leave this challenge until the last minute… some tasks will take some time to complete.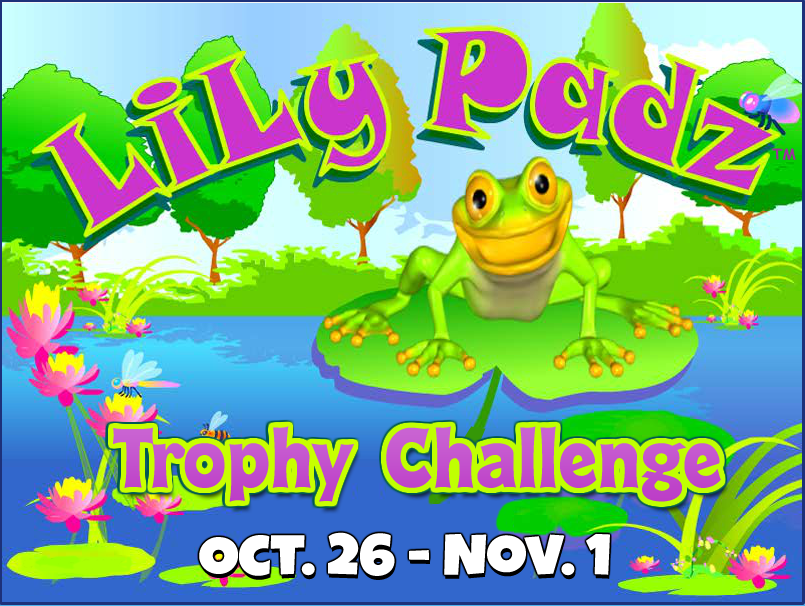 Here's how to play: Starting on Monday, October 26th, look for the Lily Padz Trophy Challenge icon in your pet's room. It will be displayed along the left side of the room (web and desktop app only):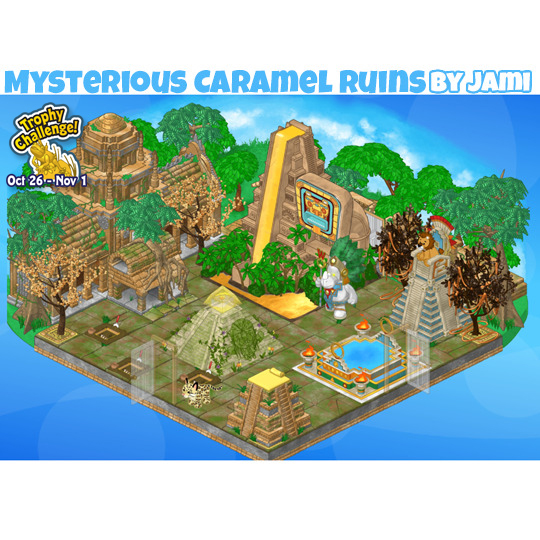 Click on the icon to review your tasks. There are 3 tasks you'll need to complete by midnight, November 1st (EST) to earn all of the prizes:
Sign up your pet for 3 Agility classes at the Kinzville Academy
Earn 200 KinzCash playing Lily Padz at the Arcade
Make 20 wishes playing Wishing Well 2 in the Arcade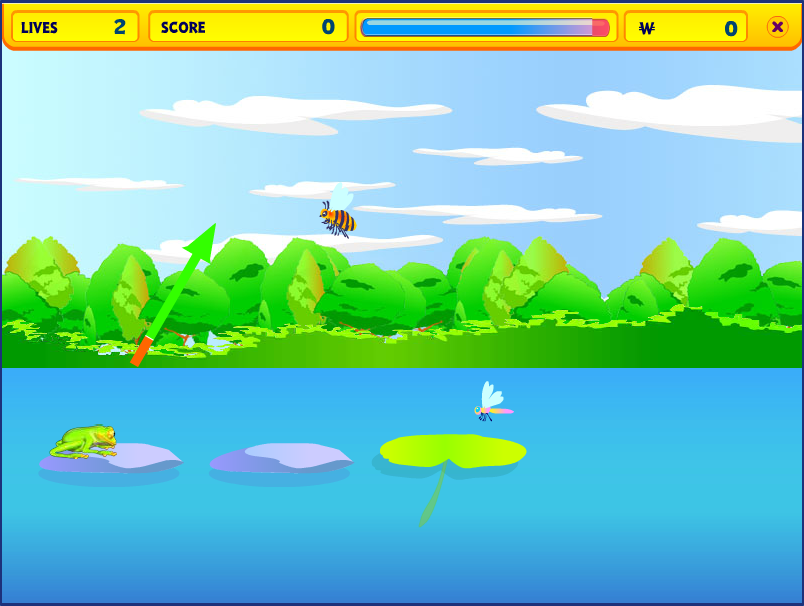 Complete all of the tasks before time runs out and you'll win a Frog Prince Plushy to go along swimmingly with your NEW Lily Padz Trophy!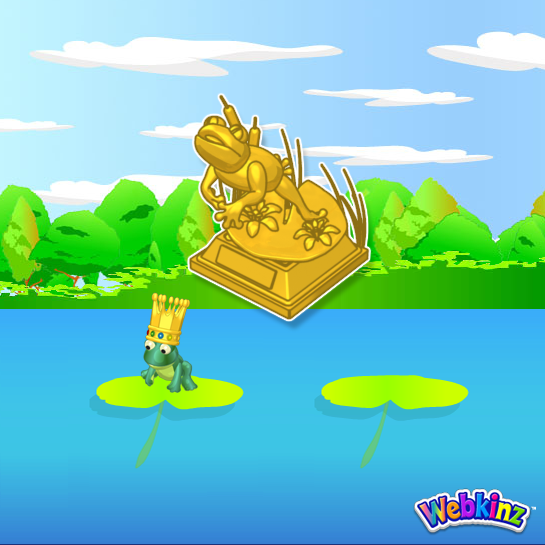 How far can YOU get playing Lily Padz? Let us know in the comments below!