In this episode, Mandy and Michael check their KinzPost and sneak peek the essential workers set of challenges that will be available throughout November. At the end of the episode, they give away a code for a Haunted Pond.
Congratulations tigeranne81, seafoampeanut, ultrasonic3, rach1794 and Kamaly! You have been randomly selected as Freaky Forest Wallpaper winners! Please check your inbox for an email that will explain how to get your wallpaper!
Mandy mistakenly said that Black Friday falls on November 29. The Holiday Silver Reindeer will actually be available from November 27-29, not November 29-Dec. 1
Update: The bed listed as the PSI for the Harvest Unicorn should have been the Bountiful Daybed, pictured here: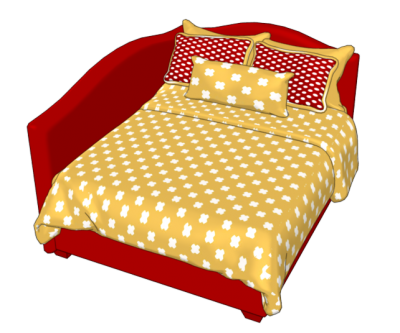 If you would like the chance to win the Freaky Forest Wallpaper, please leave a comment below. Players who leave a comment before midnight, Wednesday, October 28, will be eligible to win.
Miss the last episode of Podkinz? CLICK HERE to watch the Podkinz Halloween special!
Don't forget to subscribe to our YouTube channel so you'll know when we release new videos!
Send Mandy and Michael your questions and ideas for the show! You can email your ideas to podkinz@ganz.com. Who knows, you may hear Mandy & Michael read your email on their next Podkinz episode… and if they do, they'll email you a code for a special gift!