From March 26 to April 4, collect Milk Chocolate Eggs on your Webkinz Classic account and feed them to your pet to win prizes! White Chocolate Eggs will also be available at the WShop for eStore Points starting March 26. Every time you feed one to your pet, you'll win a spring themed prize that was designed to match the Milk Chocolate Egg prizes!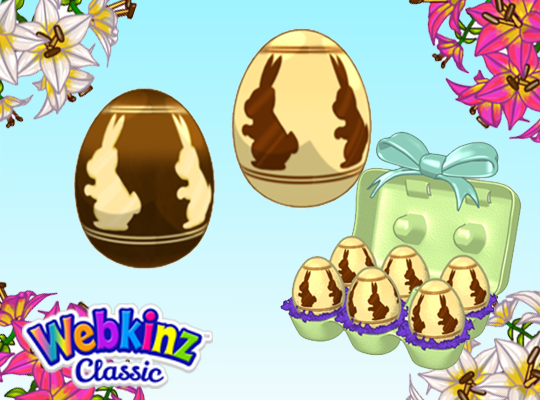 There are several ways to find Milk Chocolate Eggs during this event:
Get 1 egg daily. It will automatically be awarded to your Dock as soon as you log in
Look for floating eggs and click on one to have it added to your account (limited to 4 eggs a day for free players, 5 for full players and 6 for Deluxe Members)
Spin the Wheel of Yum daily at Today's Activities for the chance to get up to 3 more eggs a day
Check for egg giveaways at Today's Activities
Every time you feed your pet a Milk Chocolate Egg, you'll win a prize. Here a look at what you can win: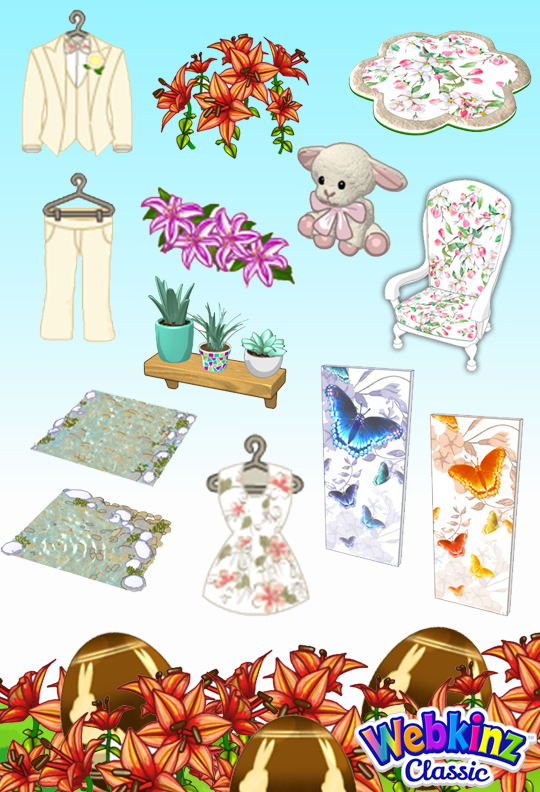 Remember, White Chocolate Egg will also be available during this event. You'll be able to find them in the NEW & PROMOS section of the WShop, starting on March 26. They will be available individually, or you can buy them in cartons of six.
Every time you feed your pet a White Chocolate Egg, you'll win a prize OR one of two chocolate cottage grand prizes!
Here's a look at what you can win: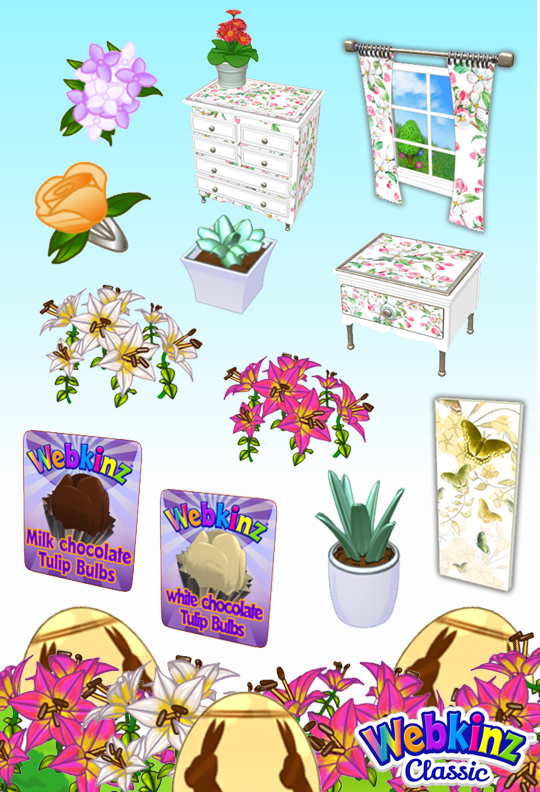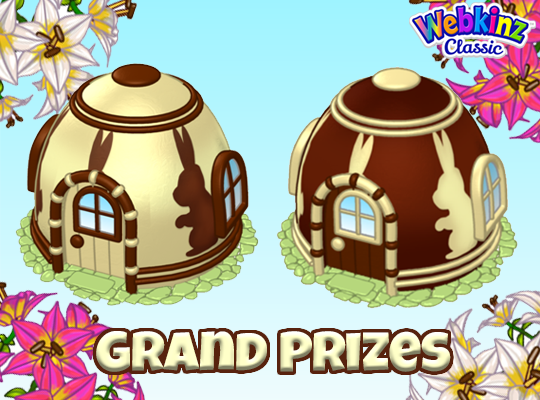 If you'd like the chance to collect Milk Chocolate Eggs from our past Chocolate Egg Events, visit the Kinzville Park from March 25 – April 3. The Butterflies will be handing out a different egg daily. CLICK HERE to see the schedule!
The last day of the Chocolate Egg Events falls on Spring Celebration, April 4. When you log in to your Webkinz Classic account on April 4, you be awarded a special Spring Celebration Gift Basket filled with prizes. You can drag you gift basket into your room to open it!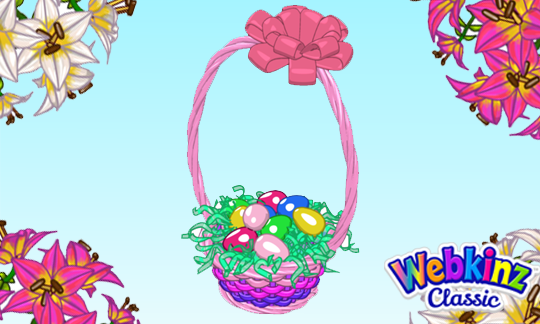 Watch Podkinz episode 156 to learn more about this event!