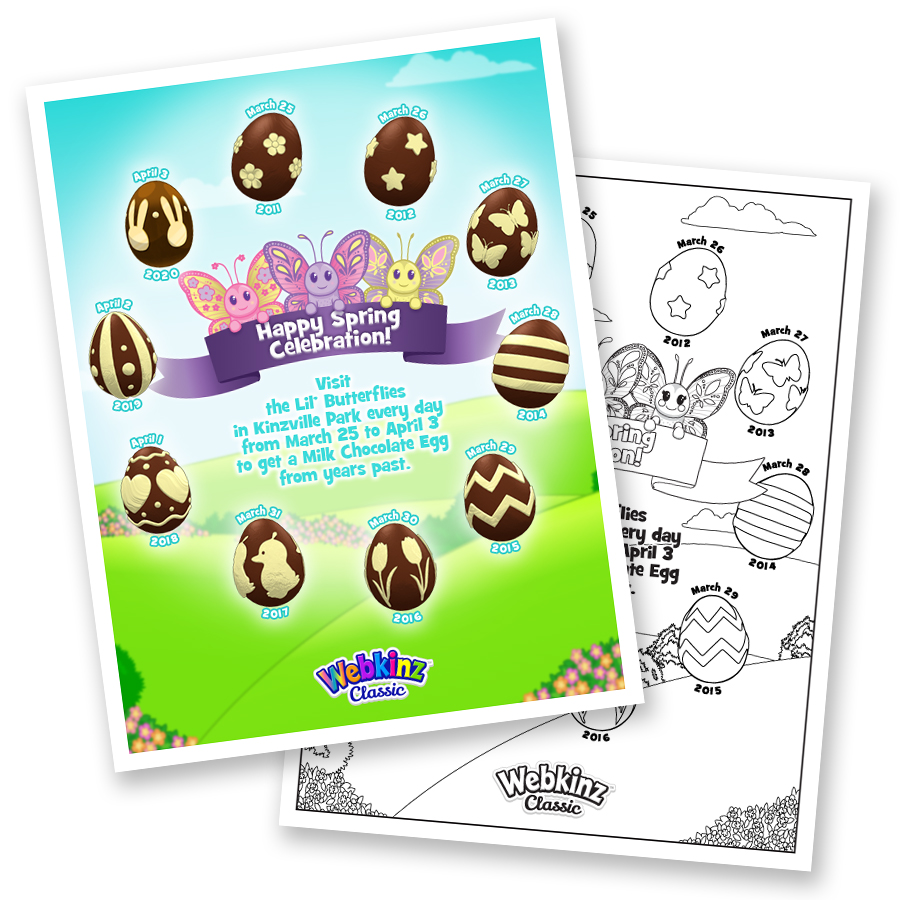 From March 25 to April 3, get a special treat when you visit Kinzville Park! Because the Lil Spring Butterflies have landed in the Park. They're so excited about Spring Celebration they're giving away a past Milk Chocolate Egg every day!
As a reminder, print out this Spring Celebration Calendar showing the schedule! You can print out the color version, or a coloring sheet that you can color yourself!
Click here to download the full color calendar.
Click here to download the coloring sheet. 
Remember, every time you feed your pet a Milk Chocolate Egg, you're guaranteed to win a prize!