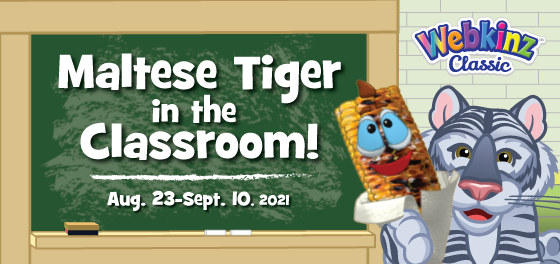 There's a new student at Kinzville Academy! The new Maltese Tiger is here and eager to make friends! That's why, from August 23 to September 10, the Maltese Tiger will be in the Classroom in the Webkinz Classic Clubhouse handing out Wacky Corn on the Cob!
Every time you feed your pet a Wacky Corn on the Cob, you'll have the chance to win Wacky Popcorn Tree Seeds!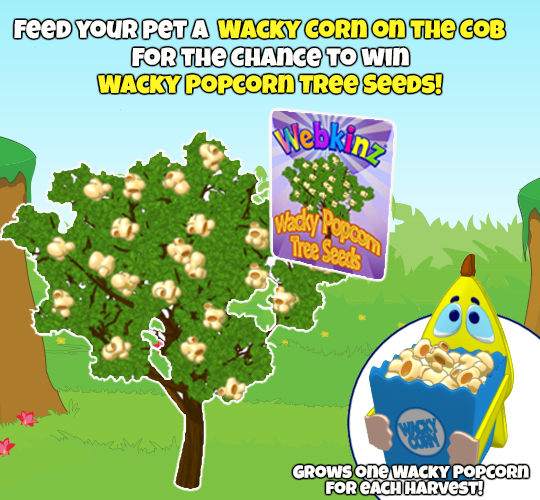 Drag the seeds into your pet's room to plant a Wacky Popcorn Tree. When it's ready, click on the tree to harvest Wacky Popcorn that you can feed to your pet!
Be sure to visit the Maltese Tiger in the Clubhouse Classroom every day during Super School Giveaway so you can collect as many Wacky Corn on the Cob as possible!