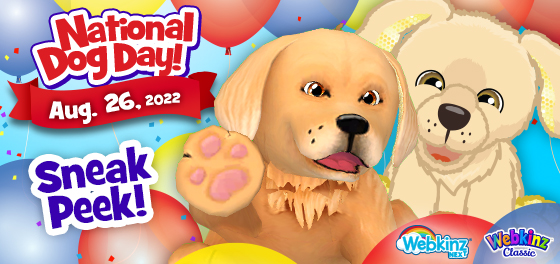 August 26 is National Dog Day! And Webkinz is making it golden! We're celebrating dogs by making the virtual version of the Webkinz Classic Golden Retriever available for one day only!
National Dog Day
If you missed this adorable plush pet when it was available at Ganz eStore, August 26 is your chance to add the virtual Golden Retriever to your Webkinz Classic family.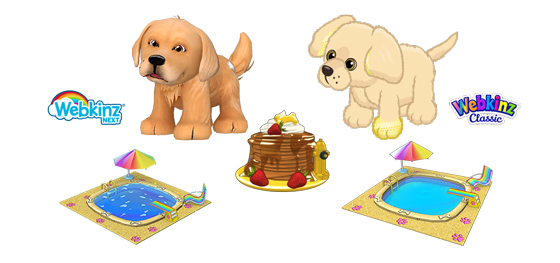 Like all virtual Webkinz pets, the Golden Retriever comes with a Pet Specific Item (PSI) and Pet Specific Food (PSF). This darling dog loves cooling off during the dog days of summer in its Golden Retriever Pool, and it can't resist its favorite Golden Pancakes.
National Dog Day
And of course, if you'd like to adopt a virtual Next Golden Retriever, it can be found in the Next Adoption Center! It comes with three Sparks that can be combined with another pet's Sparks to spark adorable Webkinz babies!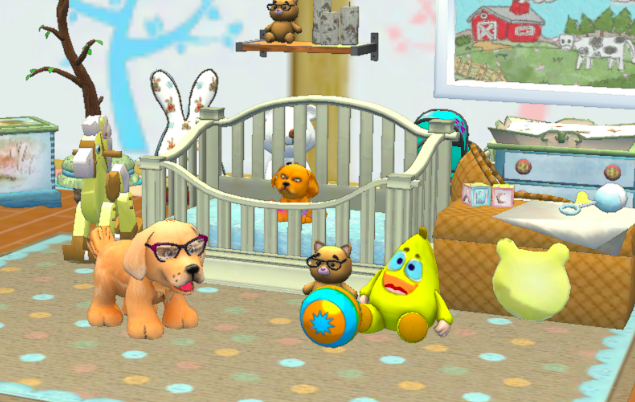 If you want to celebrate National Dog Day by adopting a Golden Retriever, you can find the Webkinz Classic virtual version at Ganz eStore and in the WShop for ONE DAY ONLY, August 26, 2022.
National Dog Day
And be sure to watch Webkinz Newz and Ganz eStore for more National Dog Day specials!
Download Webkinz Next now — available for iOS, Android and Windows 10.
Follow us on social media:
social media