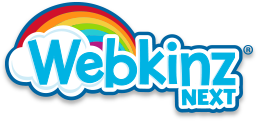 In our latest Webkinz Next release, we made a last-minute change to how interactive objects work to solve an issue we were experiencing in the new Kinzville Academy location. Unfortunately, this change appears to have broken some of our Container objects, like Fridges, Dressers and Wardrobes.
Rest assured that this issue has not affected your data in the least. All of your clothes and food are still safely inside the containers. They simply can't be opened.
We will be working on this issue and will be submitting a new version of the game to the stores as soon as possible. We expect this to be early next week, but please remember that we cannot control how long it takes for the stores to approve our App, so we cannot give a firm date as to when the fix will be in your hands.


We also had issues in this release that affected the Gem Crafting Table and Fortune Teller booth in the Curio Shop. Both of these issues have been resolved and the features can be used again as expected.