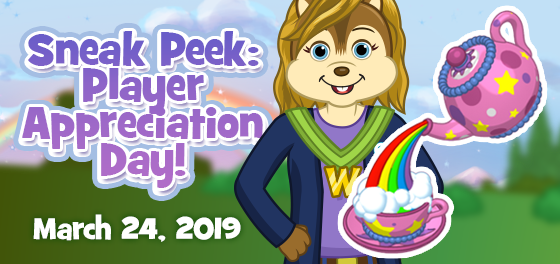 Hmmm… St. Patrick's Day is over, but the Leprechaun's still hanging around, looking naughty. I'm not sure what he is up to, but I am excited to announce our Player Appreciation Gift for this month: a Rainbow Teapot!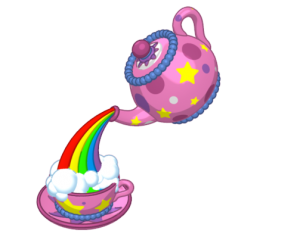 This 1×1 fountain is the perfect item to celebrate the start of spring! And it'll soon be time to start collecting lots of colors to paint your Spring Celebration eggs!
This item is not tradeable, sendable, or sellable. If you would like to add it to your Webkinz account, log in to Webkinz.com (web only) on March 24 and visit Today's Activities, which can be found in the Things To Do menu. Then click to collect your gift.
And remember, you can find many more awesome Spring items at Ganz eStore!