The Spring Shopping SPREE starts on Saturday, March 23rd and runs until Sunday, March 31st in Webkinz World.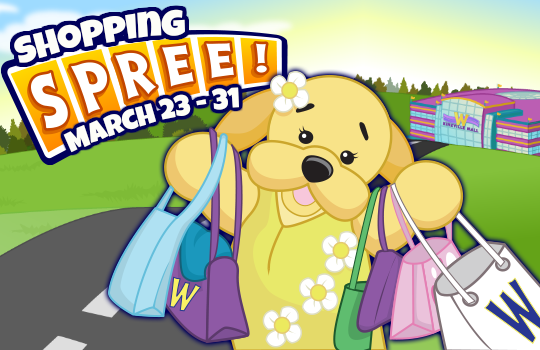 Every day, we'll be giving away a free piece of retired spring clothing that was once available at the KinzStyle Outlet.
Here's a look at the clothing we'll be giving away during this event: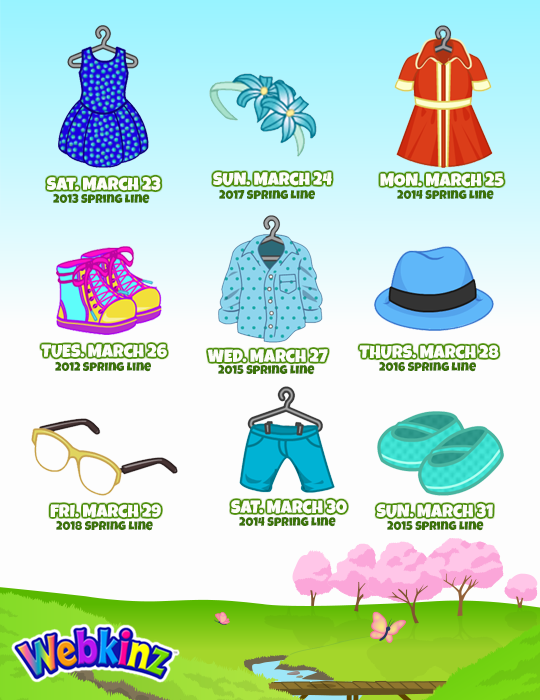 You'll also be able to look for floating SPREE dice during the Spring Shopping SPREE. If you see one, click on it to get a FREE Bonus Roll for the game of SPREE (limited to 4 Bonus Rolls per day, 6 for Deluxe players).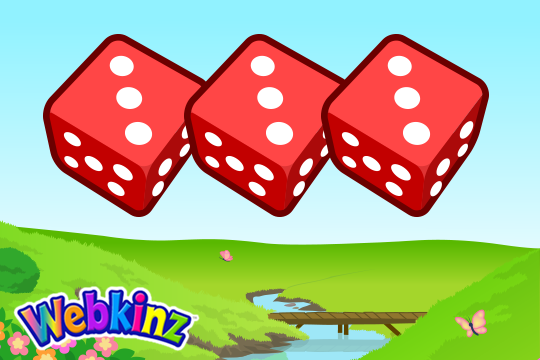 Play SPREE in the Games Arcade (web only) and use the credits you collect to trade for prizes when you make it to the mall.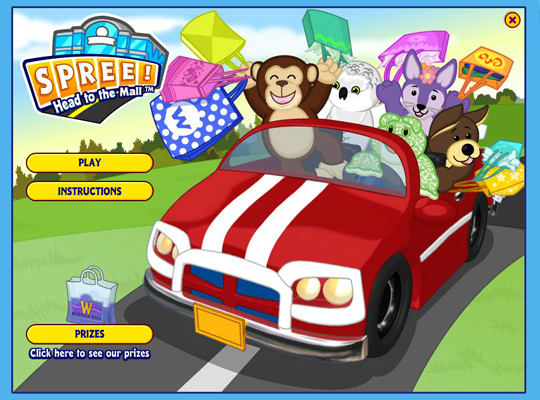 Do you already own any of the clothing that we'll be giving away during the Spring Shopping SPREE? Let us know by leaving a comment below…