Hey there trophy collectors! The Stack'Em Up Solitaire Trophy Challenge arrives in Webkinz World on Monday, June 1st, and players who complete the Challenge by Sunday, June 7th, will win the trophy!
But don't leave this challenge until the last minute… some tasks will take some time to complete.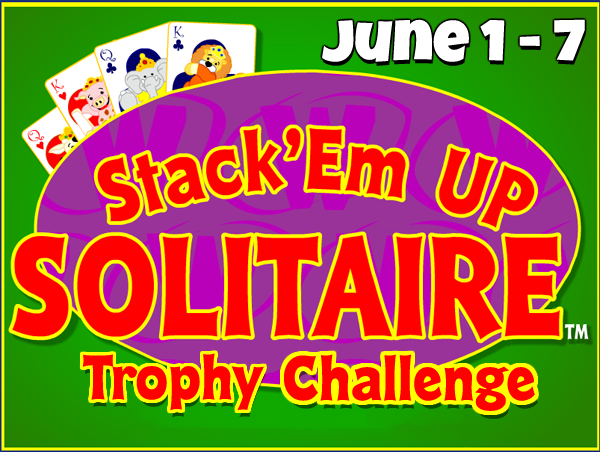 Here's how to play: Starting on Monday, June 1st, look for the Stack'Em Up Solitaire Trophy Challenge icon in your pet's room. It will be displayed along the left side of the room: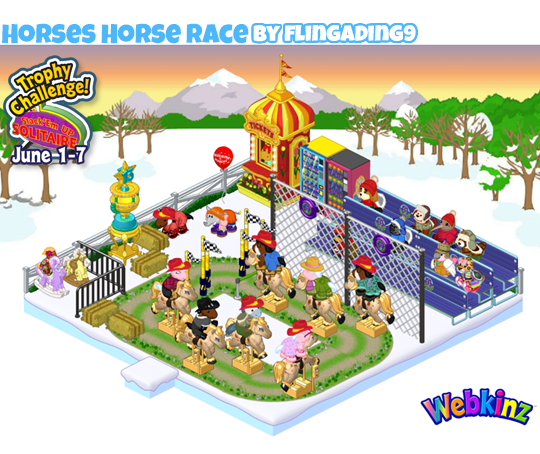 Click on the icon to review your tasks. There are 3 tasks you'll need to complete by midnight, June 7th (EST) to earn all of the prizes:
1. Earn 300 KinzCash playing Stack'Em Up Solitaire in the Arcade
2. Spin the Wheel of WOW 4 times
3. Earn 50 KinzCash playing Triple Strike Solitaire in the Arcade
The object of the game is to remove cards from columns at the top using the discard pile at the bottom. Cards from columns can be clicked on and moved if they are 1 higher or 1 lower than the card on the discard pile.
If there are no new cards that can be removed, click on the deck to put a new card on the discard pile. If you clear all of the cards before time runs out, you are dealt another set to increase your score.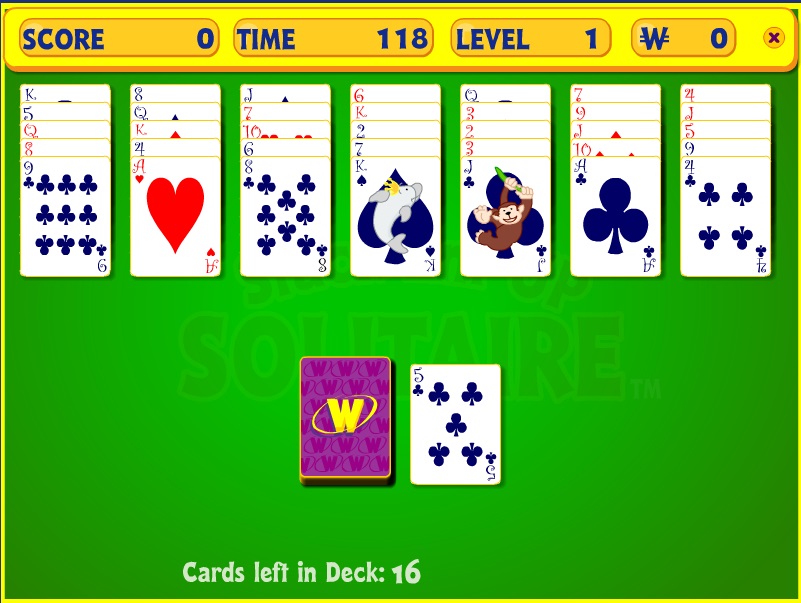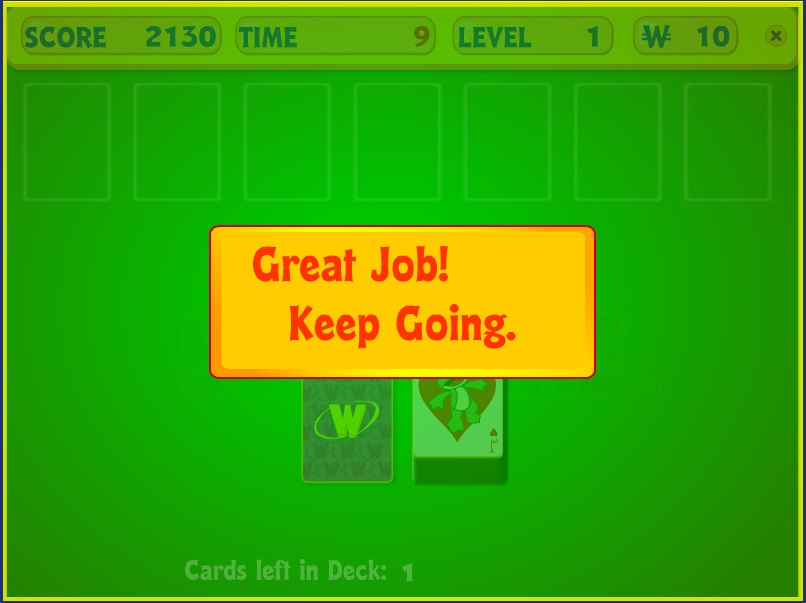 Complete all of the tasks before time runs out and you'll win a Gamers Garden Glass Side Table, which your use to display your NEW Stack'Em Up Solitaire Trophy!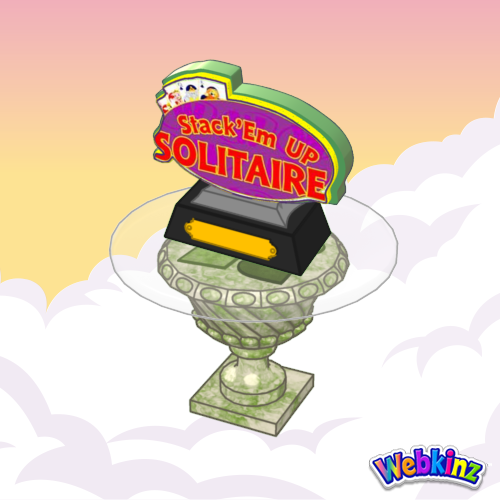 Do YOU have any Stack'Em Up Solitaire game playing tips? Let us know in the comments below!