Get Wacky this weekend! From March 17 – 19, look for packs of Wacky Gummies floating across your screen on Webkinz Classic, and click on them to collect gummies!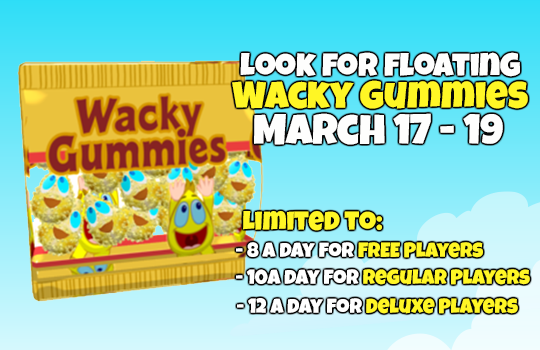 Your gummies will be added to your Dock. Every time you feed your pet a pack of Wacky Gummies, you'll have the chance to win Wacky Cupcake Tree Seeds!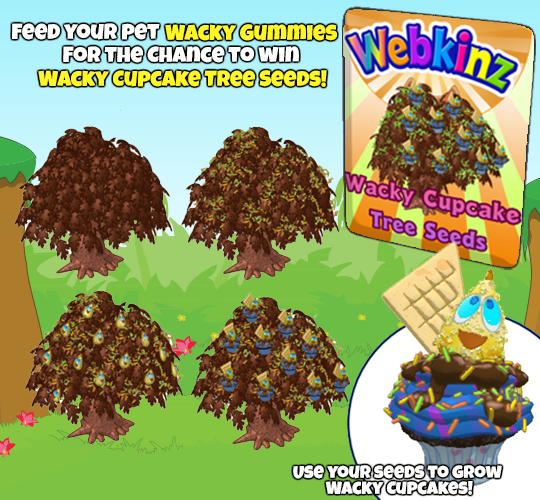 Drag the seeds into your pet's room to plant a Wacky Cupcake Tree. When it's ready, click on the tree to harvest a Wacky Cupcake that you can feed to your pet!
Did you win Wacky Cupcake Tree Seeds during the Wacky Zingoz Celebration last year? Let us know in the comment section below…