It is Sophie's Favorites and I'm here to let you know the new things I have been loving lately!
1) New Mini Theme
What a fantastic color combination of the pink, gold and white – so on Trend! Check out all the awesome You and Me theme pieces!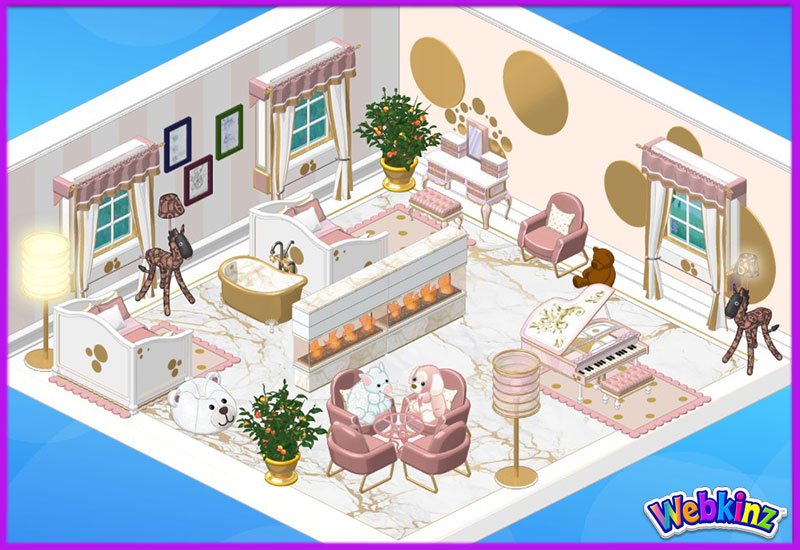 2) Pretty New Puppy
The You and Me Puppy just compliments the Mini Theme so well and the soft pink just make this pet look even fluffier!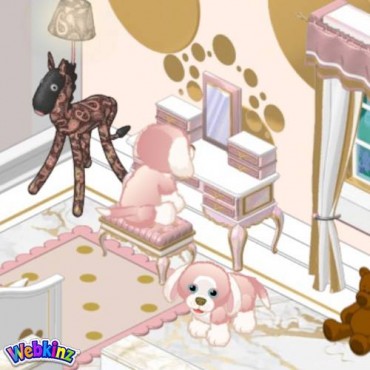 3) Valentine Dresses!
I just can't resist new clothing and there are 2 new dresses at Ganz eStore to celebrate Valentine's Day this year! Depending on your mood or event you can go Bold or Sparkly and feel fabulous in either!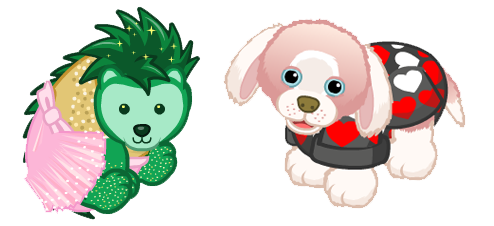 Thanks so much for reading about my favorites! I'd love to know what your favorite eStore and Webkinz items are so let me know in the comments below!
You may find these items and more at eStore!!