Hello Webkinz Newz readers, Michael Webkinz here with a special report…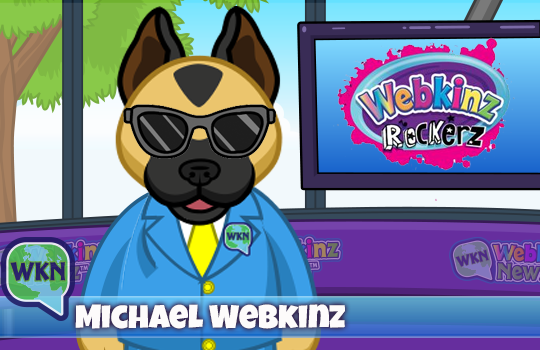 The Webkinz Rockerz are a special line of Webkinz pets that come with some pretty special bonus adoption gifts!
There are 16 Webkinz Rockerz pets to collect: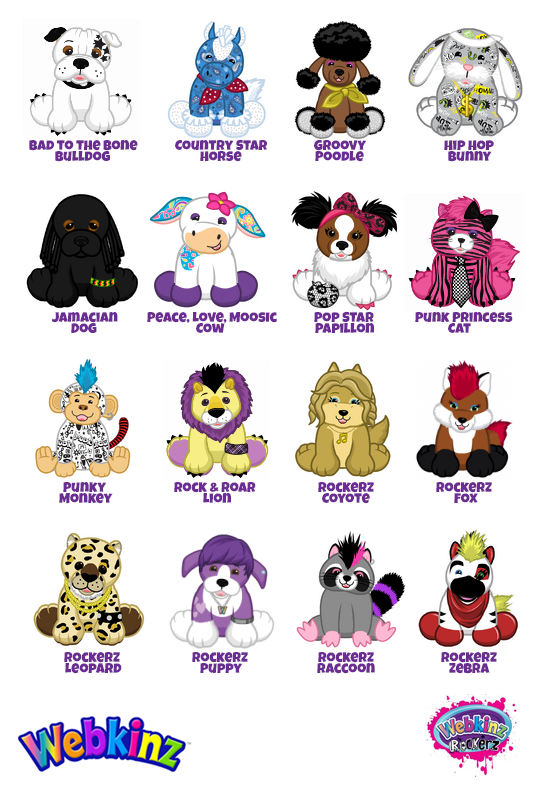 When you drag a Rockerz gift box into your room, you'll unlock an Exclusive item and a Rockerz themed item and food for your pet, but you'll also unlock a special Rockerz outfit AND 2 backstage passes that you can trade for prizes!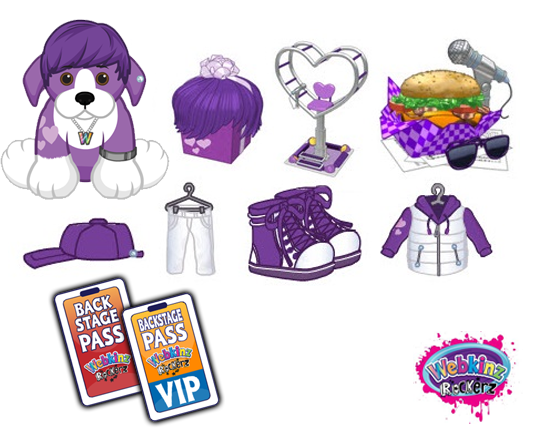 If it is your first time adopting a Rockerz pet, you'll have to complete a quick challenge in order to earn your backstage passes but, after your second Rockerz pet adoption, they'll be automatically added to your Dock after you open your pet's gift box.
There are 2 different passes that you'll get: There's a regular pass and a VIP backstage pass. Dragging a pass into your pet's room will allow you to trade it for a Rockerz themed prize of your choice. Here's a look at the regular backstage pass prizes: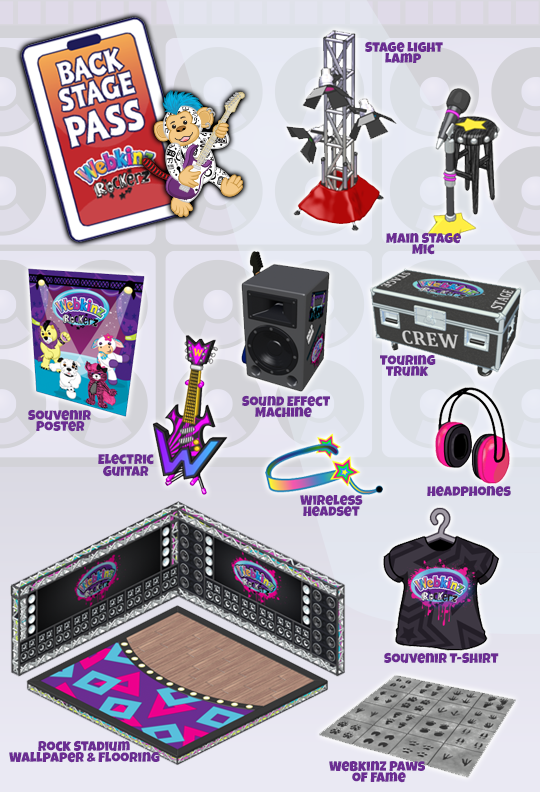 The prizes that you can choose from for dragging a VIP pass into your pet's room are extra special and most of them are animated. Here's a look at what you can win: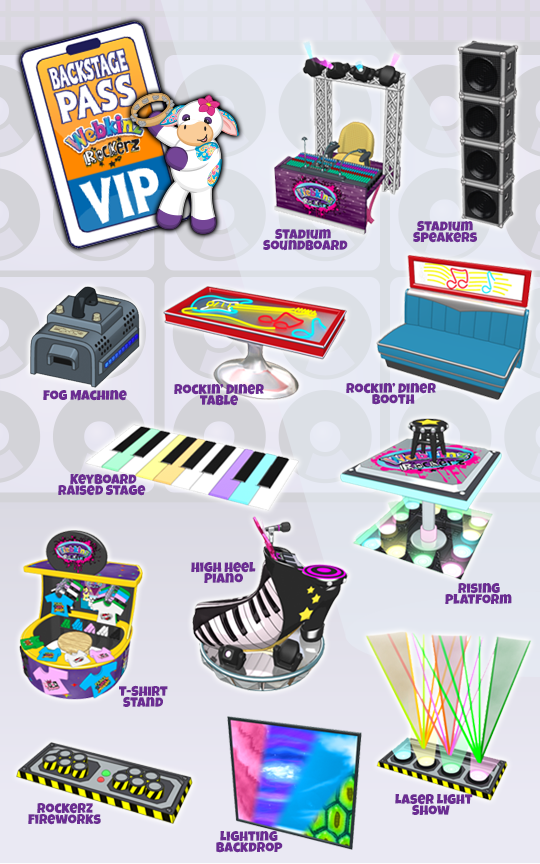 As I mention earlier, you can pick the prize that you want! Drag a backstage pass into you pet's room to trigger the window that allows you to choose your prize. Use the arrow buttons to scroll through the prizes and click on the one you want added to your Dock: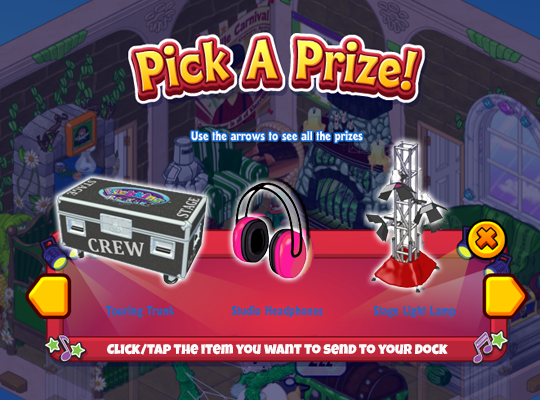 SPOILER ALERT: Deluxe players will be awarded 2 backstage passes (a regular pass AND a VIP pass) for completing March's Deluxe Monthly Challenge! Not a Deluxe Member? Join before the end of March to play next month's Deluxe Challenge.
Can't wait until March? All 16 Rockerz pets are available in the W-Shop. You'll find them in the PETS section of the shop:
Finally, here's a look at some Rockerz room designs that were made with Backstage Pass prizes: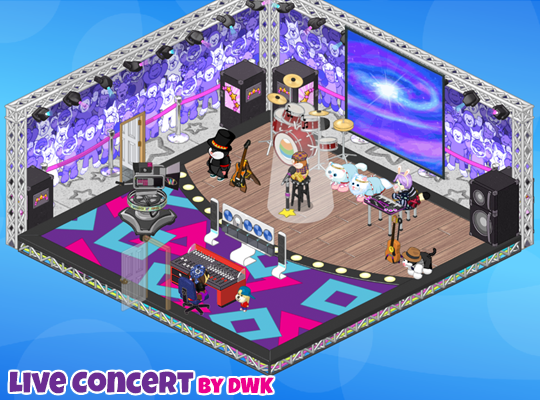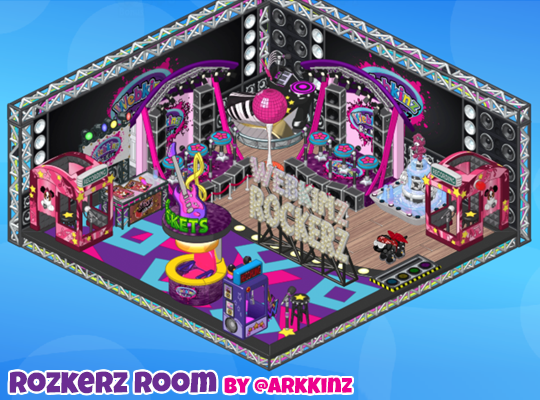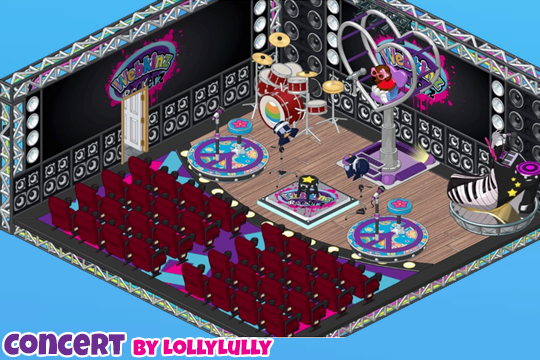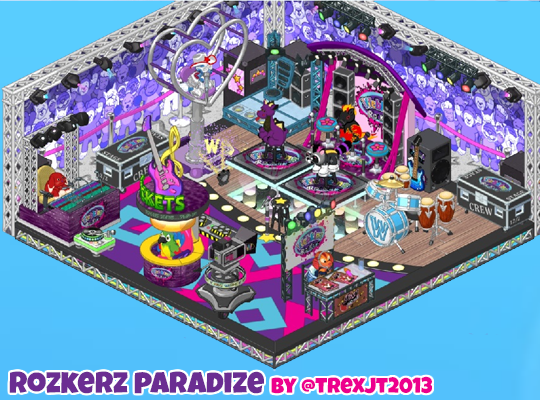 Do you own a Rockerz pet? What is your favorite backstage pass prize? Let us know in the comments section below.
This has been Michael Webkinz reporting for Webkinz Newz…