Sally Webkinz here with a deeper look at Winterfest! There are some cool things about the items that you can win this year — have you discovered them yet? Many of the items have multiple views, or behave a little differently in room. The Newz gang got together for some outdoor fun, then relaxed indoors afterwards in a chalet spa!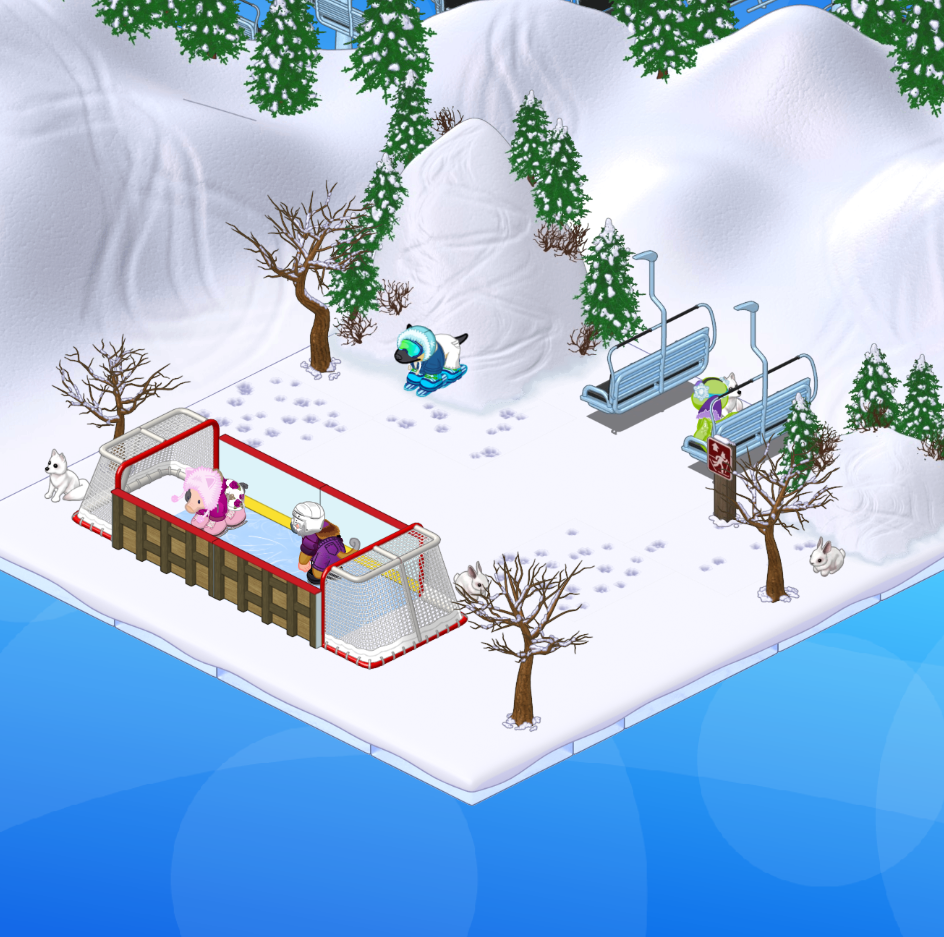 In this room, I've paired the First Snow Flooring from the Winter Wonderland Theme with the grand prize from the 2018 Winterfest Cookies — the Ski Slopes Wallpaper. In the back corner is the Expert Ski Slope (Cookie prize), and on the right is the regular Ski Slope.
You can see all four views of the Snow Covered Maple Tree (Cookie),  as well as the four different versions of the Winterfest Floor Tile, a snowflake prize.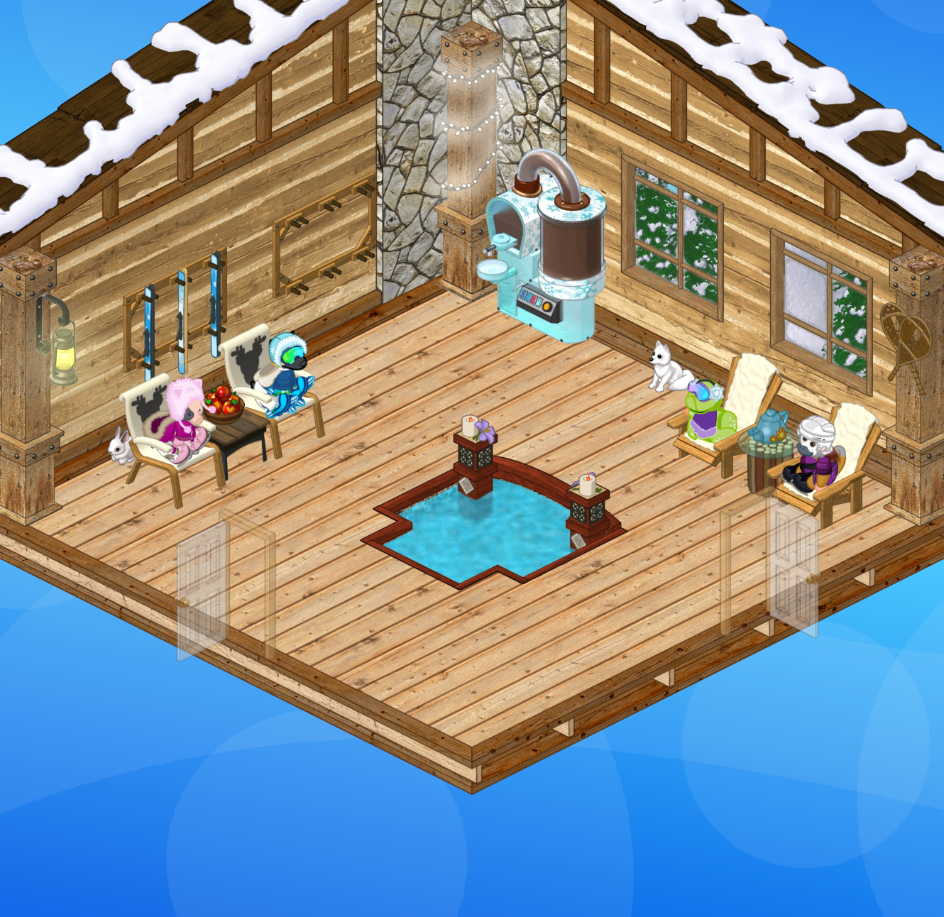 Inside, you can see three of the four column views — the fourth is plain. The columns can be found in the Cookie prize pool. Also in the Cookie prize pool is the Chalet Ski Rack, which has an on and an off state. The coolest thing, though, is the Chalet Window — depending on where you place it in the room, you'll see something slightly different in the background — this is great when you're using several windows in the same room because it makes the outside feel much more realistic!
The wallpaper and flooring are this year's Winterfest Challenge prize — a must-have for any indoor wintry room. And of course, I couldn't resist adding the Penguin Cocoa Machine for the Newz team to help warm up after a day on the slopes. You can find that — along with an exquisite Elegant Icicles Bed — at Ganz eStore.
My favorite items from this year's Winterfest is definitely the Arctic Fox and Snowshoe Hare Plushy! Unfortunately, there haven't been any food prizes for a little while for Winterfest, but I can make do with the cocoa.
What are your favorite items? And what's your favorite wintry treat after a long day playing in the snow? Tell us in the comments below!