We can't wait to show you these awesome prizes, so here they are!
Shamrock Floaty Clicky Event
Search for floating Shamrocks in Webkinz World between March 1-9 to click and win these yummy prizes!

Leprechaun Chase
Can you find that sneaky Leprechaun in Clubhouse Rooms between March 10-17? Keep looking for him – if you find him and click on him, he'll give you a Jelly Coin for your Collection. Collect all 6 and you'll get this awesome Leprechaun Statue!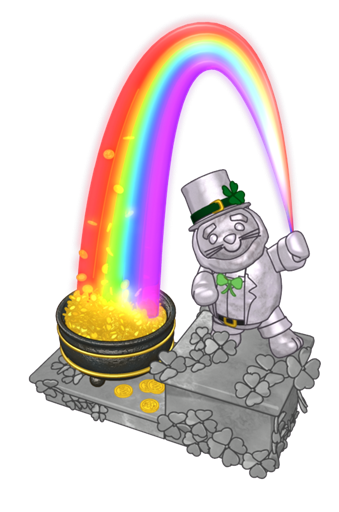 St. Patrick's Day Gift
Be sure to log into Webkinz World on March 17 to receive your special St. Patrick's Day Gift… a lucky Shamrock Headband for your pet to wear!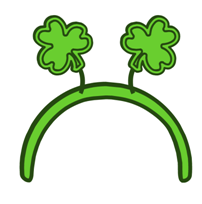 Have an utterly charming St. Patrick's Day and we'll see you in Webkinz World!