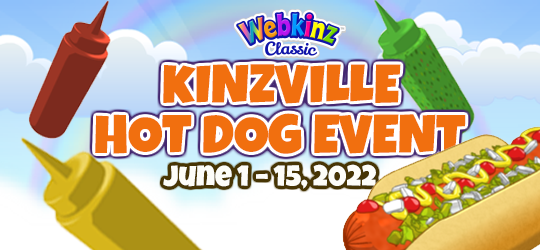 UPDATE: The glitch with the Kinzville Hot Dogs has been fixed and they are now awarding prizes. Thank you for your patience. I hope your pets are hungry!
The Kinzville Hot Dog Event is back!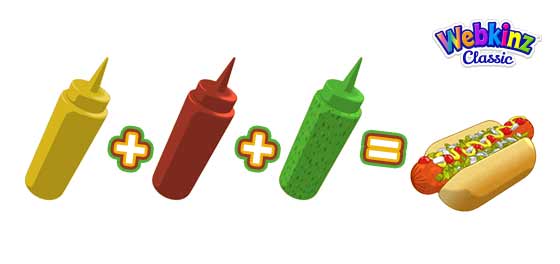 From June 1 – 15, collect bottles of Ketchup, Mustard and Relish and combine them on a stove to make a special Kinzville Hot Dog!
There are three different ways to collect your condiments:
Ketchup
Look for Ketchup floating around Webkinz Classic! You can collect one a day!
Mustard
You'll be awarded a bottle of Mustard through a Today's Announcement when you log in each day.
Relish
Look under Today's Activities to get a bottle of Relish a day!
Combine a bottle of Ketchup, Mustard and Relish on a stove to make a Kinzville Hot Dog! Every time you feed your pet a Kinzville Hot Dog, you'll win a prize.
This year we've added three new prizes to the prize pool: a Diner Menu, Vintage Hot Dog Sign and the grand prize: a Kinzville Hot Dog Cart!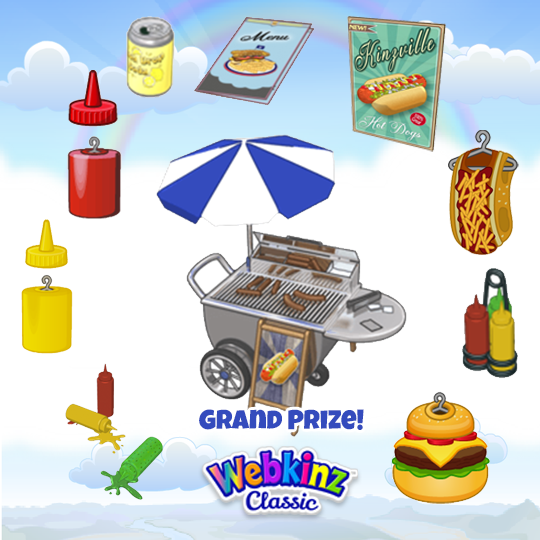 What did you win today? Let us know in the comment section below!
Follow Webkinz on social media:
<font color="orange"> Type stuff here </font>