Head to your Kinzville Map and click on the Valentine Collection icon to get started.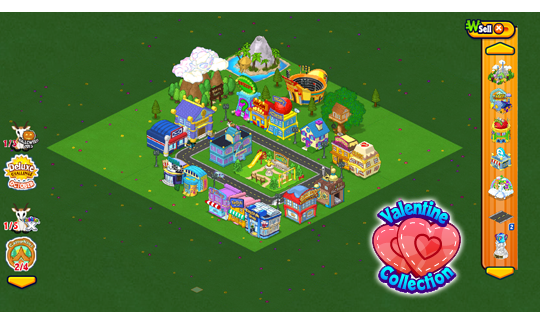 You will get 1 free Valentine a day by clicking on the Valentine Collection icon (Deluxe Members will get 2 free Valentines a day), but you can get up to 5 more daily by asking your friends and finding the floating Valentine on Webkinz Newz.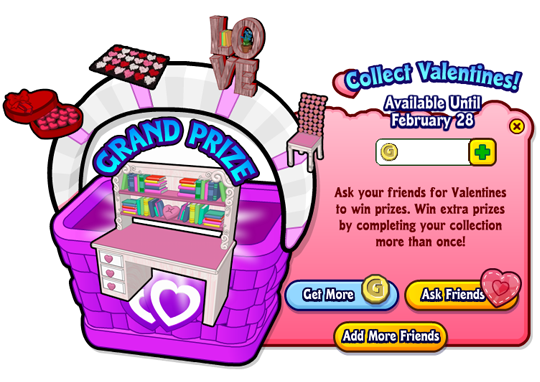 Click the ASK FRIENDS button to request Valentines from players on your Friends List, or click GET MORE to buy extra Valentines with eStore Points.
If you manage to collect all 50 Valentines by midnight, February 28 (EST), you'll win the Grand Prize: A Lovely Desk, but you'll also win other prizes along the way. Here's a closer look at what you can win: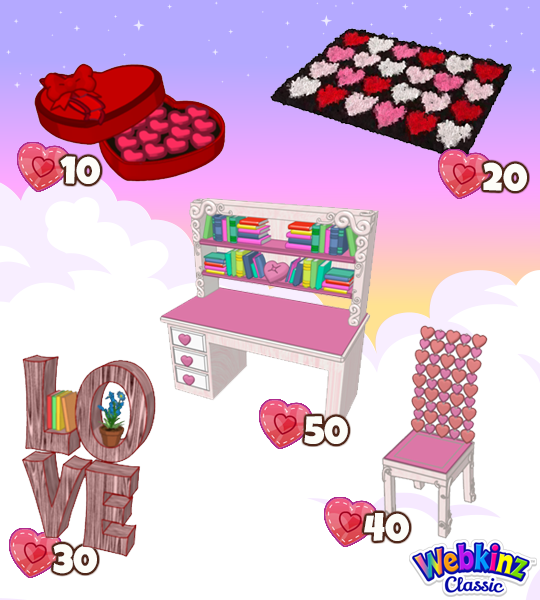 Remember, you can play through your collection more than once, so play every day for the chance to collect as many prizes as you can!
How many Valentines have you collected so far? Let us know in the comment section below…