Start collecting Kiwi Bird Pet Medallions! We're celebrating our 14th anniversary all April long with this adorable flightless bird. Log in every day from April 1 – 30 to look for floating Kiwi Bird Pet Medallions.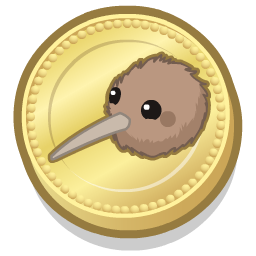 You can collect up to 4 each day — 5, if you're Deluxe!  Be sure to also log in on Webkinz Day (April 29) to get your Webkinz Day gift — it will include 25 Kiwi Bird Pet Medallions! Collect and redeem 100 Kiwi Bird Pet Medallions to adopt your very own fan-designed Kiwi Bird virtual pet!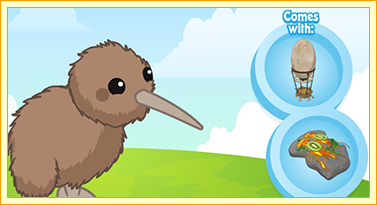 This delightful little bird comes with a Great Eggscape Hot Air Balloon and Earth Oven Crayfish.
Remember: adopting a Medallion pet does not extend your membership.