With Christmas less than 2 weeks away, you just might be looking for a creative way to help your pets celebrate the season. If you happen to have a blender lying around the house, here's a fun secret recipe for a festive-looking refreshment!
Just pick up these following 3 ingredients from the WShop and combine them together in a blender to make the sensational Striped Mellowmallow!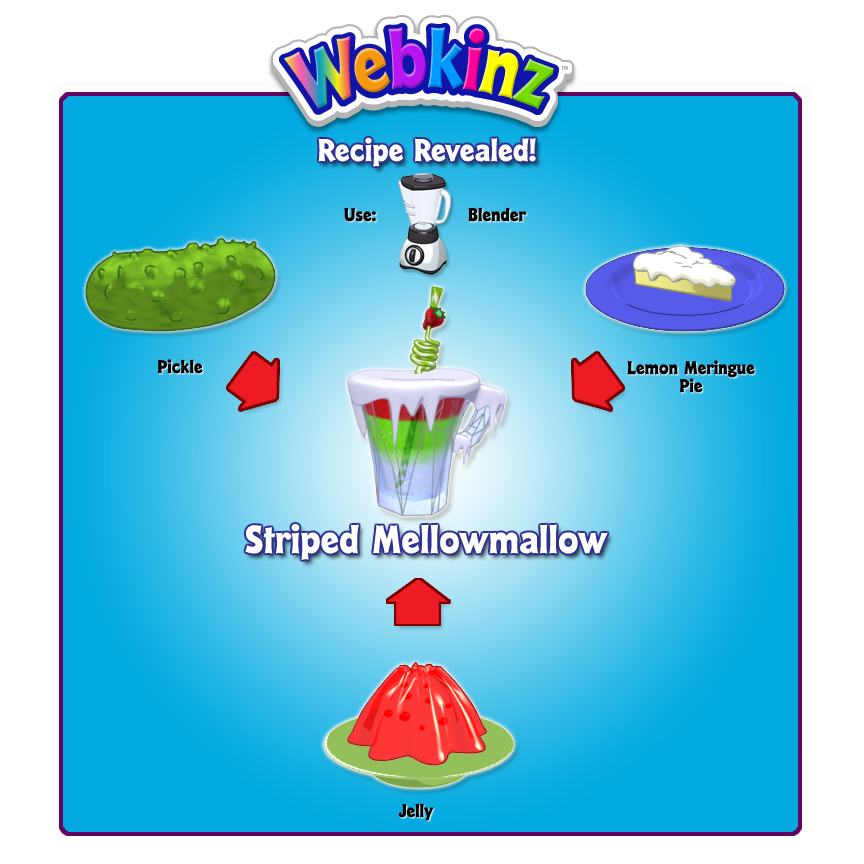 Want to know MORE Secret Recipes? Check out our Secret Recipe Archive here!
What are some of YOUR favorite Webkinz recipes? Let us know in the comments below!