Have you checked out the new clothes available at the KinzStyle Outlet? They're electric! Check out the neon Summer 2019 Clothing line, available now!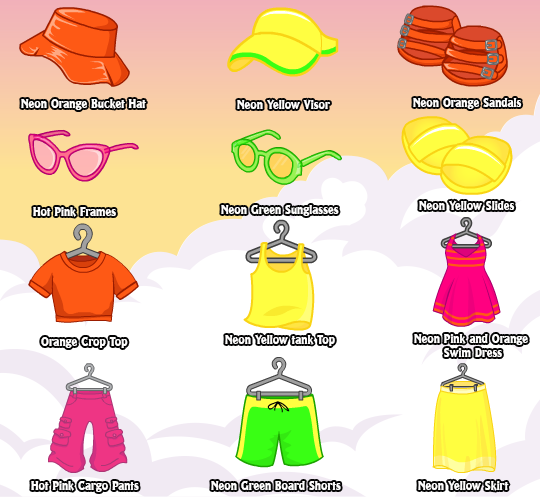 There's something special with this new line of clothing, too… there are two secret clothing recipes to solve!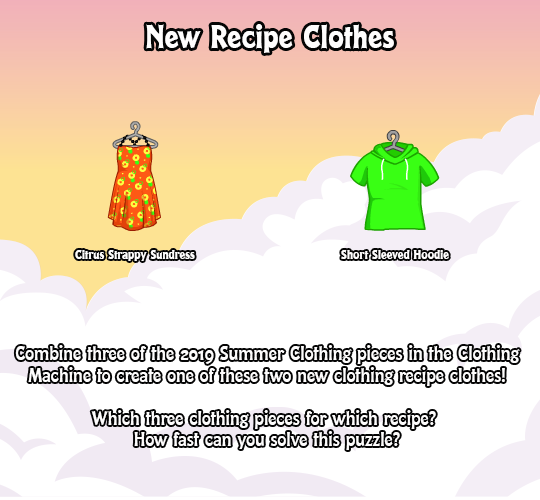 You can solve these two secret recipes using just the 2019 Summer Clothing!