WOW! That was a real nailbiter! The original Webkinz Rabbit and the Floppy Eared Bunny were neck and neck, but in the end, the Floppy Bunny prevailed!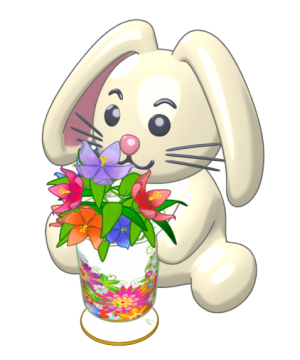 To celebrate its momentous win and say thank you, the Floppy Eared Bunny is giving away a Community Code for a FREE Bunny Planter! Here is your code:
W24L-8QT8-VF6L-LLU2
Log in to webkinz.com and enter the Code in the Code Shop to get your Thank You gift from the Floppy Eared Bunny. This code awards one item per Webkinz.com account and expires at midnight EST on June 30, 2017.
Also – from April 21 to 23, get 50% off the Floppy Eared Bunny at Ganz eStore!