Here's some great newz: everyone now has 2 extra days to receive Chocolate Eggs in Webkinz World! That means you can keep finding eggs until Tuesday, April 22 and feed them to your pet for a chance to win these prizes.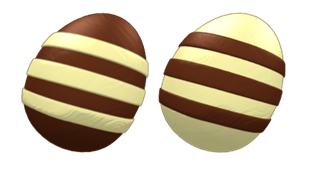 Just so you know, however, the final day to find missing eggs with Nafaria and Alyssa is still Sunday, April 20.
Happy Spring Celebration!