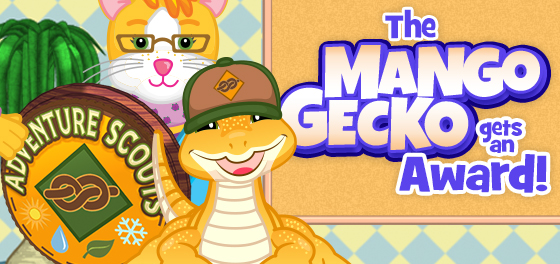 Tabby has been so impressed with all the work the Mango Gecko has been doing around Webkinz World. First it helped out Wacky by handing out gumballs in the Park. Then it waited tables on Daisy's patio on Webkinz Newz. And finally it helped Mr. Moo develop new milkshake recipes using ice cream flavors from the his ice cream cart in the Park!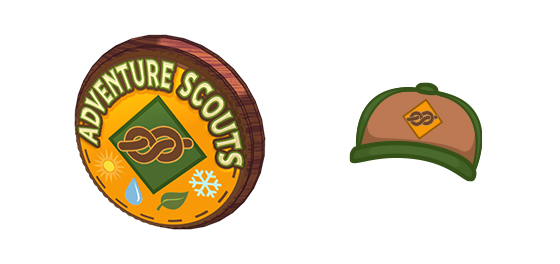 To recognize the Mango Gecko's contribution to Webkinz World, Tabby recommended to the Adventure Scouts that they award with their newest honor, an Adventure Community Hat and Plaque.
How can YOU earn these cool new items? Watch Webkinz Newz in September for a chance to help out around Webkinz and earn these cool rewards!