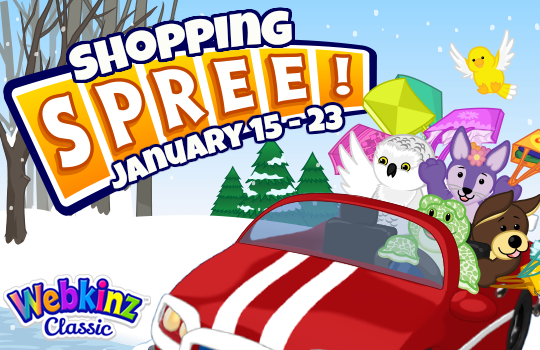 The Winter Shopping Spree runs until Sunday, January 23, and we're giving away a free, retired piece of clothing every day! Your clothing will be automatically added to your Dock as soon as you log in!
Here's a look at the schedule: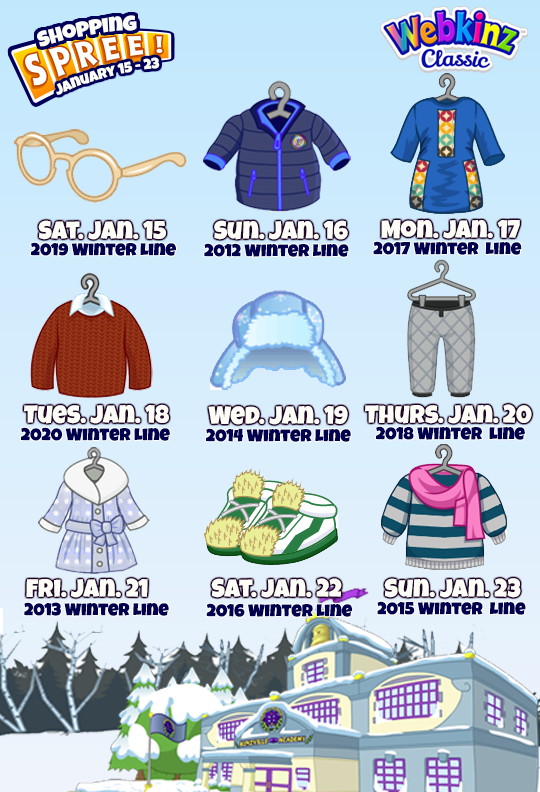 You'll also be able to collect bonus Spree rolls during this event. From January 15 – 23, look for floating dice and click on them to earn rolls you can use the next time you play Spree at the Webkinz Classic Arcade (limited to 4 a day for free players, 5 for full and 6 for Deluxe).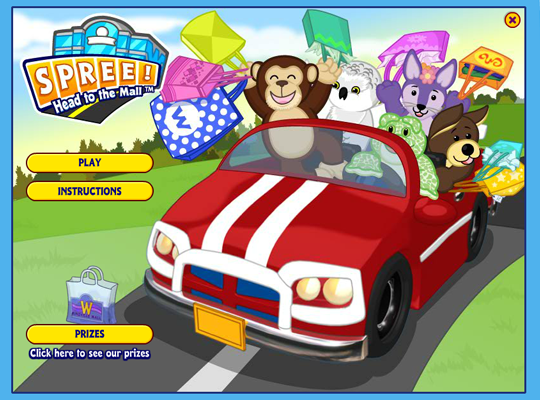 Play Spree at the Webkinz Classic Arcade and try to roll your way to the mall where you can used your mall credits to trade for prizes!