Has your pet joined the Adventure Scouts? You still have until the end of January to complete the Adventure Scouts Challenge! But, don't leave it to last minute… this is a 3 part challenge and some tasks take time to complete.
One thing is for sure though, you'll need to stock up on Adventure Trail Mix and feed it to your pet in order to complete some tasks and keep your little scout energized during their journey.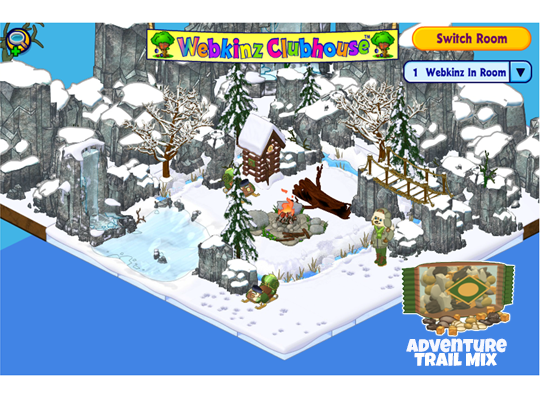 You can find Adventure Trail mix in the Clubhouse. Make sure your pet is dressed warmly in their Adventure Scouts winter wear (Winterfest clothing prizes) and click on scout leader Sophie Stockwell to get a pack of trail mix. She'll be handing out packs daily until January 31st.
Complete all 3 parts of the challenge to win some epic decorations that you can use to create your own adventures in your pet's room: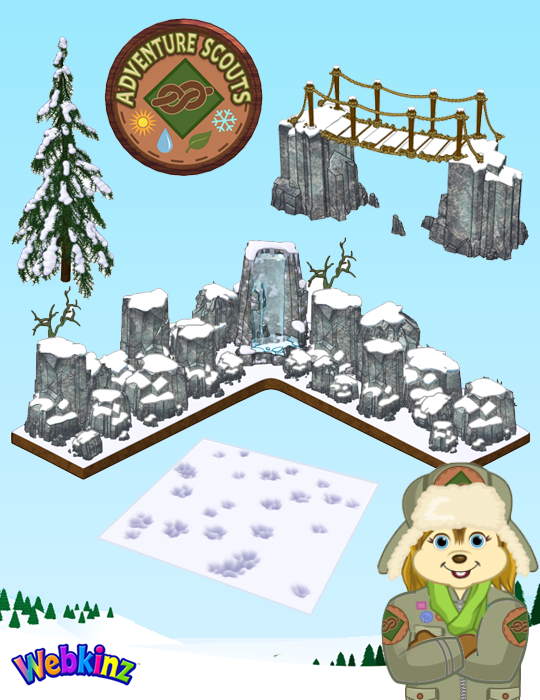 The Winterfest Floor Tile featuring paw prints in the snow is not a flooring. It is a 5X5 tile that your pet can walk over. If you are looking for a flooring that you can use with the Snowy Wallpaper, you'll find that the First Snow Flooring that is part of the Winter room theme works well. You can find it in the W Shop.
Have you managed to complete the Adventure Scouts Challenge? Let us know in the comments section below…