Next Tuesday, April 29th will be our 9th Webkinz Day! On that day 9 years ago, Webkinz.com launched and became the incredibly fun place to play that we all know and love! Remember to log in on Webkinz Day to get your gift box filled with exciting prizes, including a trophy!
Here's a look back at all of our previous Webkinz Day boxes and trophies, including a sneak peek at this year's gift box!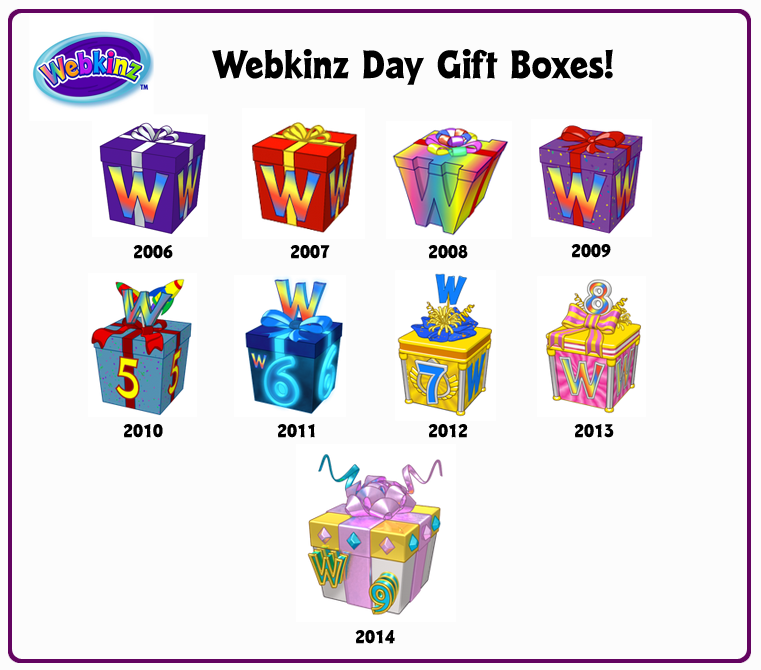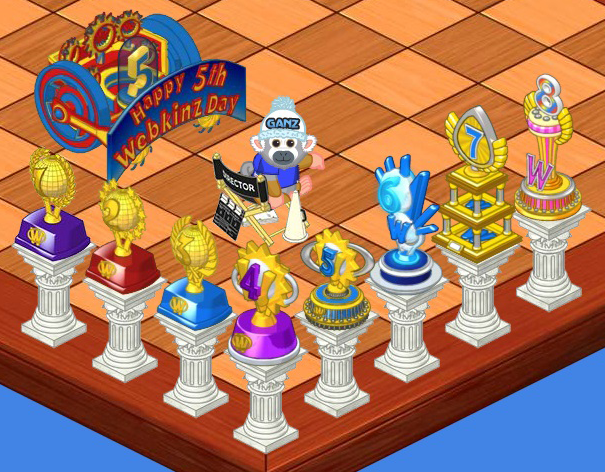 How many do YOU have?