The Trick or Treat Street room theme will be removed from the W Shop on October 31st (midnight EST). Only the sidewalk tiles will remain in the shop after Halloween. You'll be able to find them in the DECORATIONS section of the W Shop, under OUTDOORS.
The Haunted Castle room theme will also be retired from the mobile W Shop at midnight, October 31st. You can download the Webkinz mobile app for free at the Google Play store and at the App store. You'll find the Haunted Castle room theme in the Mobile Zone section of the W Shop on the Webkinz mobile app.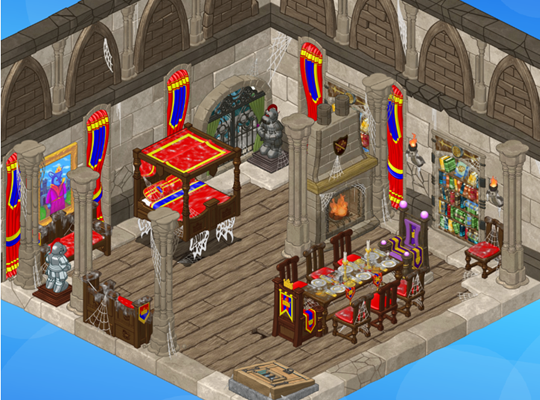 You never know which items will return next year and which ones will be retired for good, so you may want to pick up multiples before Halloween is over for another year.
What items would you like to see added to the Trick or Treat Street room theme next  Halloween? Let us know by leaving a comment in the section below…