While many players enjoy collecting trophies by playing their favorite arcade games, many games in the Webkinz Arcade unfortunately were never designed to award one.
To help add a little more fun in playing some of these older games, we introduced limited-time "Arcade Trophy Challenges", where you could win a trophy by completing a challenge. We've even expanded this idea to include a few of our fan-favorite Tournament Arena games!
Here's a look at a gallery of these cool collector trophies together!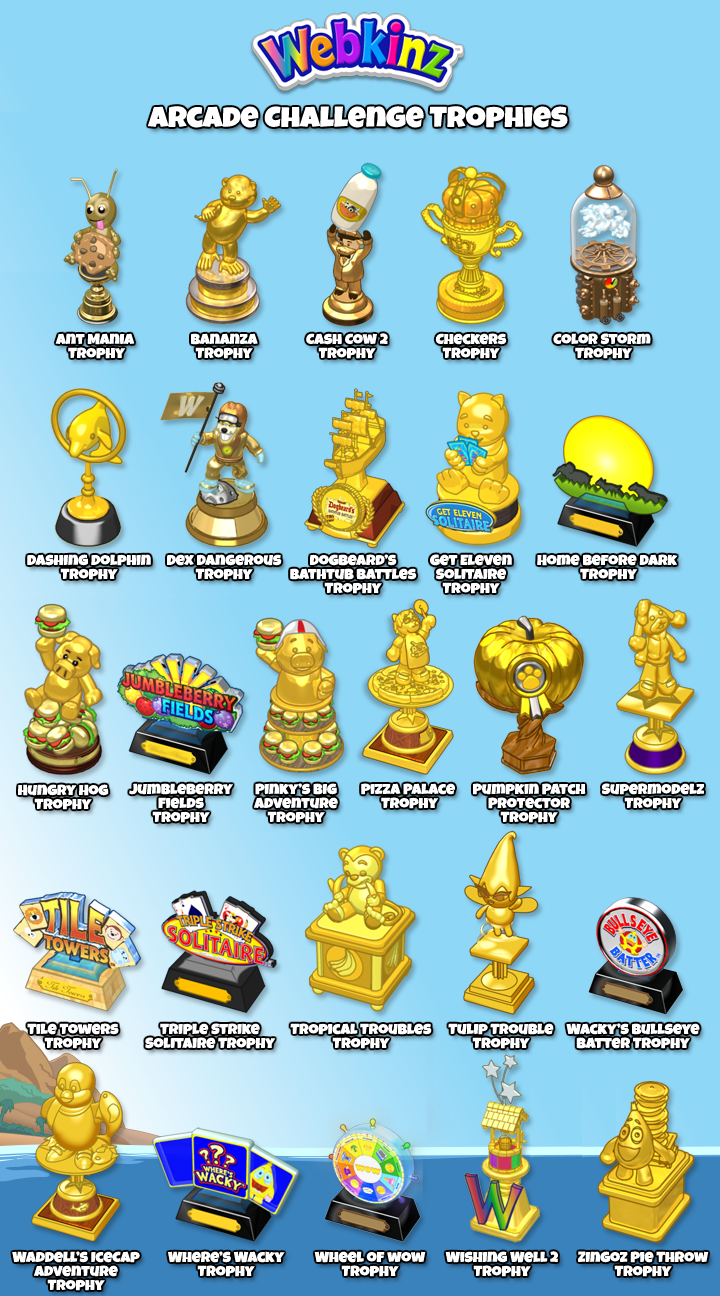 Some challenge trophies (like the Smoothie Moves Trophy) are now awarded as part of completing the updated mobile version of the same game.
If you haven't yet collected them all, you never know when we might just decide to schedule another challenge! Otherwise—if you're feeling lucky—you can try to find someone willing to trade for one of these challenging trophies in the Clubhouse!
How many of these trophies have YOU collected? Let us know in the comments below.
**Please note: Item trade talk is not allowed in the comments of Webkinz Newz articles. If you want to discuss a trade outside of the Clubhouse, please visit our trade forums here.