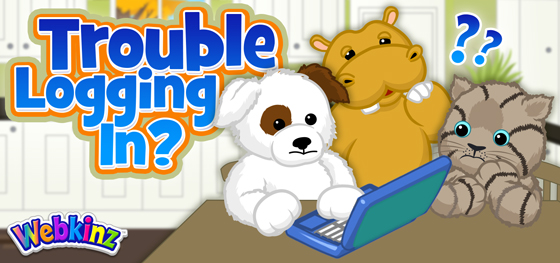 If you're having trouble logging into Webkinz when you are using the Google Chrome browser it could be because you or your parents have recently updated your Chrome browser on your PC. Chrome 76 by default blocks Flash in the browser. Ask your parents to update your browser to allow Flash to run for Webkinz. Below are the steps they should follow to enable Flash.
Visit www.webkinz.com and click on PLAY (Allow Flash message shows)
You will notice that clicking on 'Allow' will show a "Plugin blocked" message on the right side of Chrome's address bar
Click the blocked plugin icon in Chrome's address bar and click "Manage." This takes you to the Flash settings page. You can also access flash settings directly by typing the following url in the browser's address bar -
chrome://settings/content/flash
Click the toggle here to set Chrome to "Ask first" rather than the default "Block sites from running Flash (recommended.)"
Now, reload www.webkinz.com. Click on PLAY and click "Allow" in the message box.