Hi everyone! I'm thrilled to tell you about all the new things we have happening in Kinzville over the next few weeks! Let's take a look!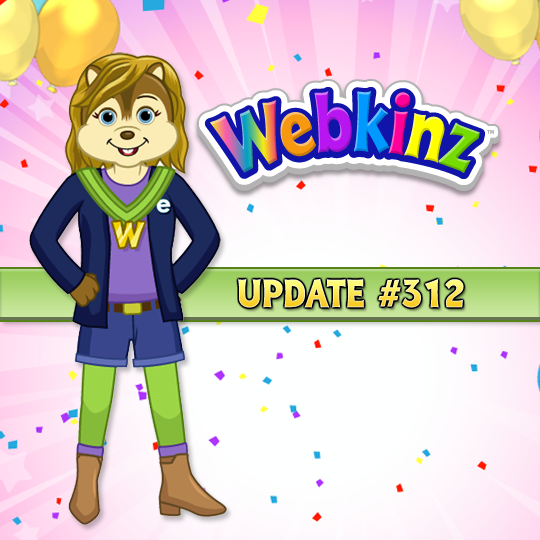 We're running another Super School Giveaway event during Back to School season! Log in to your Webkinz account each day across any platform starting TOMORROW, Thursday, August 27th, until Wednesday, September 16th, to receive some NEW super school-themed prizes, along with several returning classics!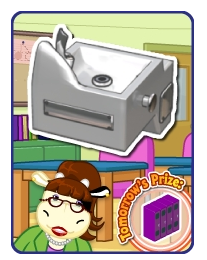 Also as part of Back to School season, we are updating many of the prizes awarded during Recess at the Kinzville Academy! After 15 days of attending classes, you'll unlock Recess where you'll find a new prize on the Recess Wheel, new prizes in the Buried Treasure sandbox, and even new food in the packed lunches! To make room for all this new stuff, we had to retire a few older items. Learn more in our earlier Super School sneak peek here.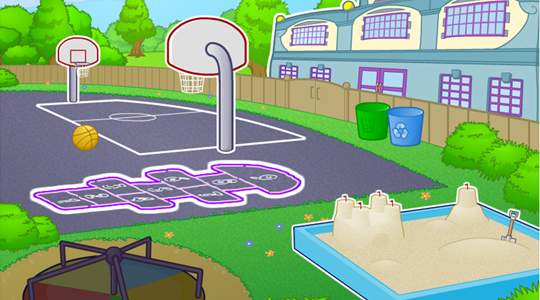 We're also running a special challenge during our Super School Giveaway event! Only on web and desktop, complete all of the tasks before midnight, Wednesday, September 16th (EST), to receive a NEW Academy Cello and Academy Xylophone so you can start up the school band!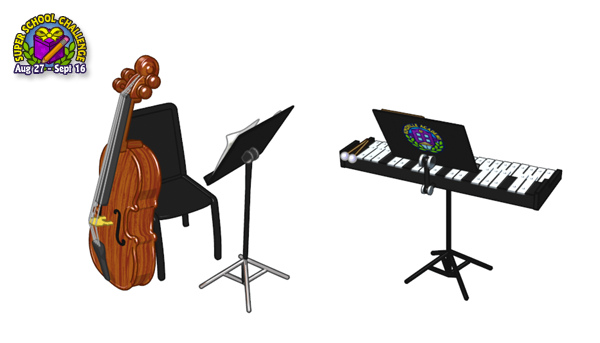 DELUXE MEMBERS: Your new monthly challenge will arrive on Tuesday, September 1st! Complete all the tasks before the end of September and you'll receive an Orange Oak Tree Rug, which will go nicely under your NEW Pet Buddy Playhouse, which is the first-ever item that can house your Pet Buddies!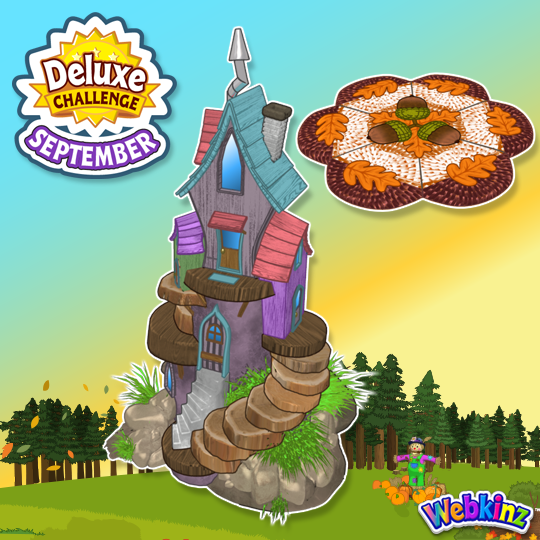 If you're a Deluxe Member, you know that you get a special bonus box each month. Inside is a box of random Pet Medallions, a box that lets you choose any item from the Tween theme, and a special piece of clothing that you can't get anywhere else! The Deluxe clothing item for the month of September is a cool Fall Leaf Top!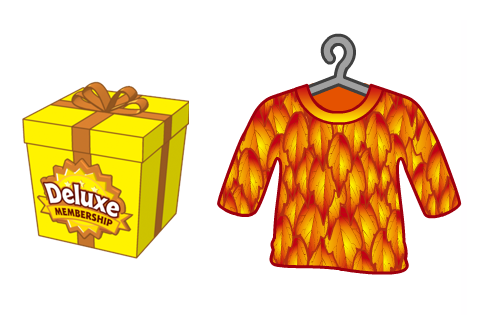 Our annual Acorn Collection Event returns on September 1st! Visit the Map of Kinzville (web and desktop app only) and ask your friends for acorns throughout the month of September. You'll earn many marvelous milestone prizes along the way! And if you finish collecting before the end of the month, you can start over and collect even MORE prizes!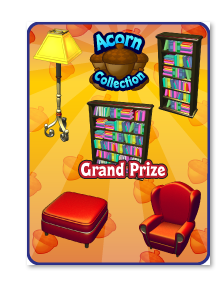 The Ant Mania Trophy Challenge returns on Monday, September 7th! Only on web and desktop, complete all of the task before midnight, Sunday, September 13th (EST) to win a Camping Cooler along with the Ant Mania Trophy!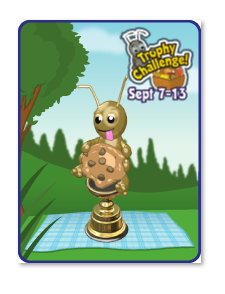 The following week, we are also running a NEW SPREE Trophy Challenge! Also only available on web and the desktop app, the challenge runs from Monday, September 14th until midnight, Sunday, September 20th (EST). Complete all of the tasks before then and you'll win a Traffic Light Lamp along with a NEW SPREE Trophy!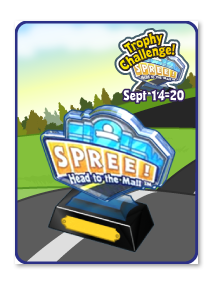 Saturday, September 12th is our next Deluxe Day! If you're a Deluxe Member, you'll be able to play lots of bonus events on the Today's Activities schedule! And while you're there, don't forget to pick up your special prize: a Red Sugar Maple Tree that delivers a daily dose of Real Maple Syrup!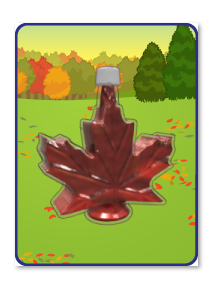 My next upcoming Player Appreciation Day is on Tuesday, September 22nd! Log in to your Webkinz account through any available device or platform to receive a 2019 Fall Fest Soda 4 Pack!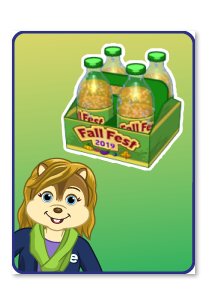 Our annual Fall Fest event runs from Monday, September 21st until Wednesday, September 30th! During those day, across all platforms, watch for floating leaves to appear. Click on one when you see it to win a prize! There are all sorts of new prizes to be won this year!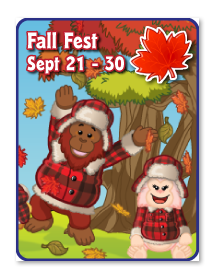 You'll also be able to find some delicious 2020 Fall Fest Soda at the Ganz eStore and at the WShop in 4-packs and 6-packs at the start of Fall Fest! Drag the pack into your pet's room and then feed each bottle of soda to your pet to receive a random prize from a unique prize pool that will go nicely with the other new 2020 Fall Fest prizes!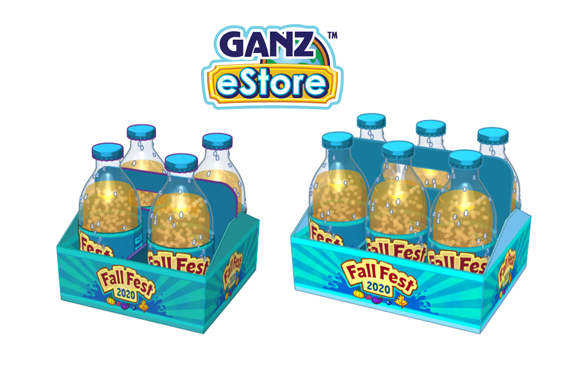 A reminder that our Party Packs have now been retired from the WShop. If you missed the earlier announcement, you can read more about it here.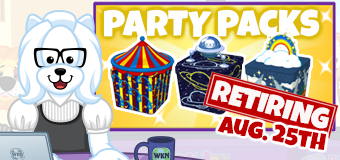 We've once again updated the prizes on several of our daily wheels! See what you can win on the Wheel of Wow, the mobile Wheel of Wow, the Wheel of Deluxe, and the Vacation Wheel!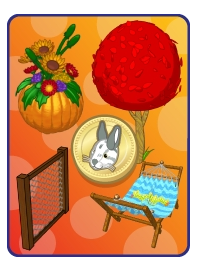 I hope everyone found this helpful. Stay tuned to Webkinz Newz for all the latest updates about how we're making Webkinz World the best it can be!
Sincerely,
Mayor Sophie Stockwell