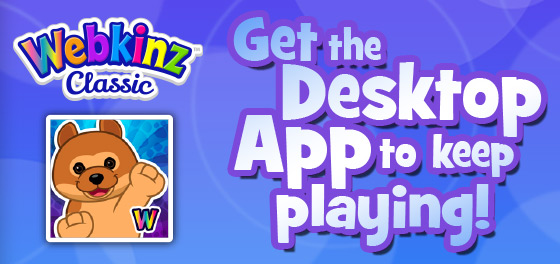 Due to an issue beyond our control, as of January 1, 2021, Webkinz Classic will no longer work on browsers. The Flash plug-in, which is required for our site to run will not be supported by browsers after December 31, 2020.
The good news is that Webkinz Classic has a downloadable Desktop App that functions exactly the same way as our original site, but it doesn't require a browser in order to play!
To make sure your play is uninterrupted, it's important to download the Desktop App as soon as possible.
Ask your parents for help downloading the Desktop App and installing it on your computer.
Downloading the app is simple. Just visit the Webkinz homepage, and click one of the download buttons. There is a version for Windows and a version for Mac.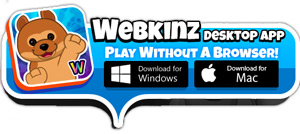 When the download has completed click on the wxsetup.exe in Windows or wxsetup.dmg on Mac in your Downloads folder and follow the prompts.
Once it is installed, you're all set! You can continue to enjoy the same game you know and love!
And remember – you must install the Webkinz Classic Desktop App before January 2021 in order to enjoy uninterrupted play.