The latest Wacky Weekend starts today (Friday, April 5th) and runs until Sunday, April 7th (ending midnight, EST).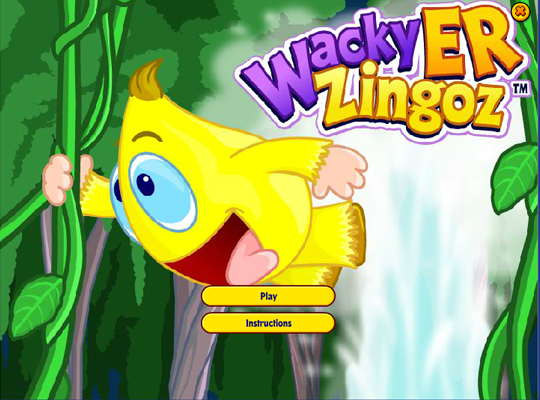 Here's how it works: Look for WackyER Zingoz in the Games Arcade (web only). During the game, you'll need to hit Wacky until he reaches the target at the end of each level. Be careful… you're only allowed a limited number of hits to reach each target!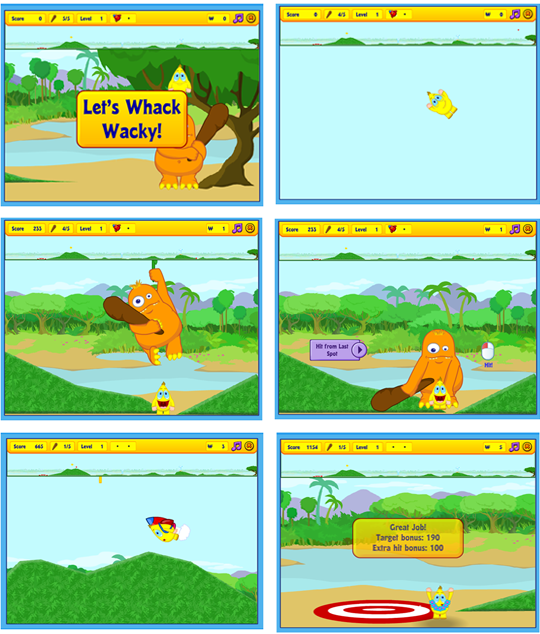 Each time you earn 11,500 points or higher, you'll be awarded 1 of 4 Wacky clothing pieces, including a Wacky Racing Outfit: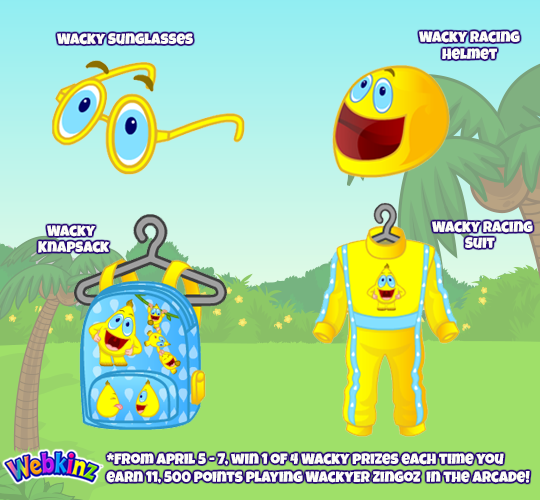 There's no limit to the amount of prizes you can win, so play as often as you'd like from April 5th to April 7th for the chance to win all 4 Wacky prizes!
What have you won so far? Let us know by leaving a comment in the section below… and have a Wacky Weekend!