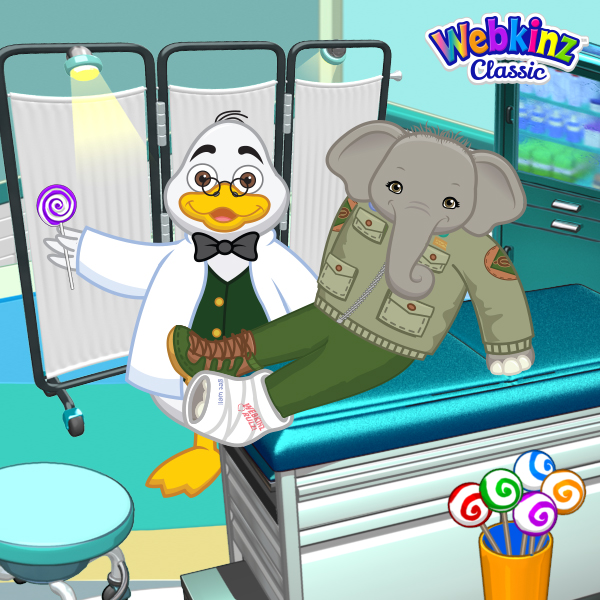 Update: We forgot to mention that this cool cast was designed by Chocolatekat for our Fashion Design Week contest. We loved the cast so much that we decided to use it for the launch of Dr. Quack's new clinic. Great work, Chocolatekat!
What a relief! The Adventure Scout Campers got the injured Baby Elephant back home to Kinzville and were so happy to find out that Dr. Quack's new clinic had opened up in the Clubhouse! They rushed the Baby Elephant to the clinic and Dr. Quack soon had the Baby Elephant bandaged up and feeling better!
Of course Dr. Quack knows that lots of pets can get scrapes and bumps as they play around Webkinz World. That's why, from February 10 to 17, Dr. Quack is giving you the chance to collect the supplies you need to take care of your pets' bumps and bruises.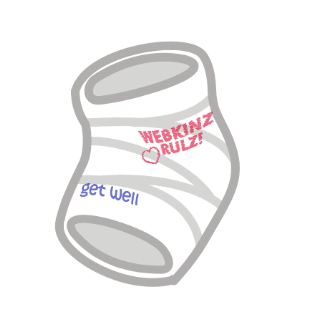 From February 10 to 17 look for the floating cast in Webkinz Classic. Click on it to receive one of three healing casts your pet can wear, a pink cast, a blue cast and a white cast. Deluxe players can collect up to two casts a day, while free and full players can collect one.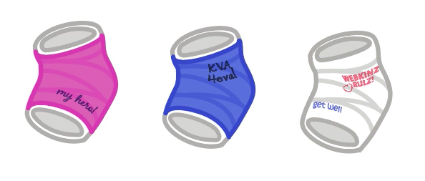 To celebrate the return of Dr. Quack's Clinic, let's give our pets the best care we can!