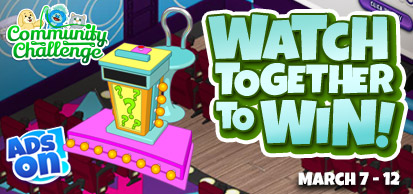 Wow! Not only can you earn KinzCash every time you watch a video in the Clubhouse – 25 KinzCash per viewing up to 10 videos a day – right now you can also watch together with the Webkinz Community to earn an awesome prize!
Visit the Watch & Win Room in the Clubhouse to watch videos between March 7 and 12. If you watch 25,000 videos as a Community, we'll give away a real showstopper – the Quizzy's Contestant Podium! Note: This prize cannot be sold, traded or KinzPosted.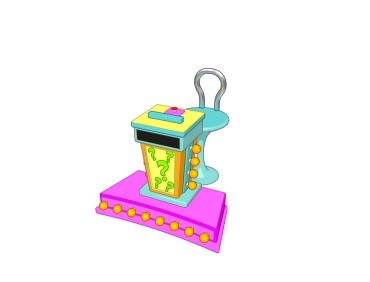 Be sure to check back on Monday to see if you met the goal – this prize will only be available for one day and you won't want to miss it!
Please note: You need to have your ads turned on to view videos in the Clubhouse.