Log in to Webkinz World or the Webkinz mobile app (available in the Google Play Store or the Apple App Store) on Monday, April 29th, to get your Webkinz Day Gift Box for 2019, filled with wonderful prizes!
Take a look at all of the different designs for the Webkinz Day gift boxes from the past, including another peek at this year's: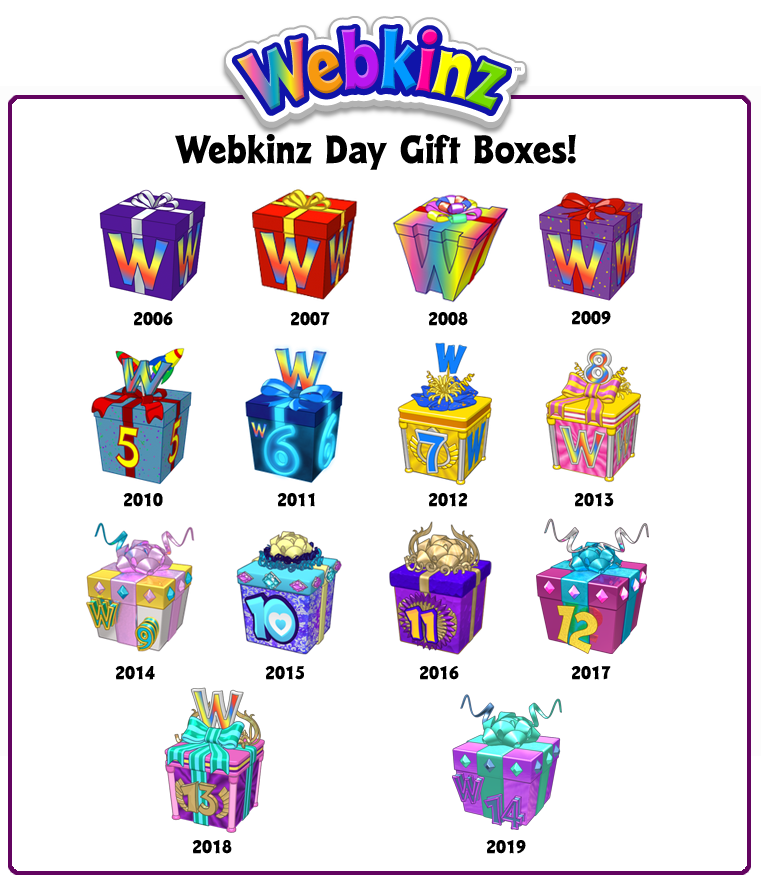 How many of these Webkinz Day Gift Boxes have YOU received? Let us know in the comments below!