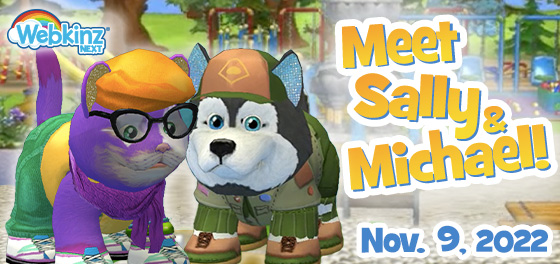 Join us for another #kinzvillehangout, Wednesday, November 9, 2022 from 3 to 3:30pm EST. Sally and Michael are back and ready to answer your questions! Please be polite and give everyone room so Sally and Michael can read your questions, and you can read their responses!
What: #Kinzvillehangout
When: 3pm – 3:30pm EST, Wednesday, November 9, 2022
Where: Kinzville Park
Who:
Add Michael: Michael Webkinz 1 (1)
Add Sally: Fire Shadowglow 1
See you there!
Download Webkinz Next now — available for iOS, Android and Windows 10.
Follow us on social media: