While the Aztec theme has been available in the Webkinz Classic Curio Shop for many years, we decided when we brought it to Webkinz Next we would give it a big design update! These items have been completely re-imagined with new colors and new designs, so it is a whole new theme based on the amazing ancient culture of the Aztec!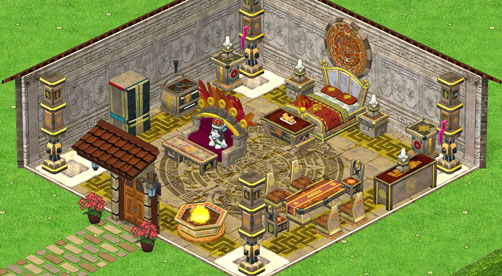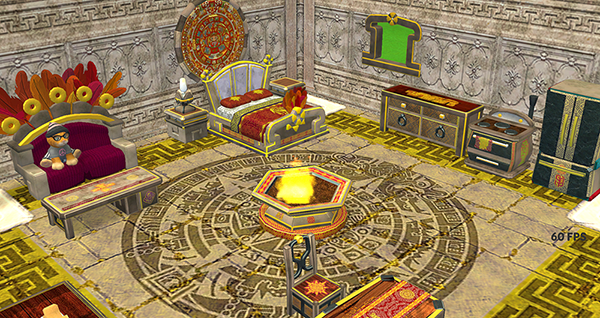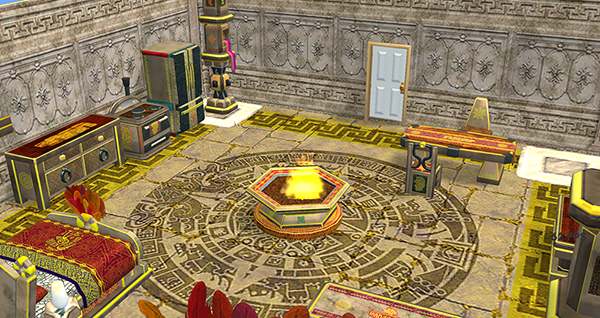 Rare room theme items can only be purchased for KinzCash in the Curio Shop. Amanda Panda's stock in the Curio Shop is refreshed every 3 hours. You'll know a rare is available when you walk in and see the doorway behind the counter glowing.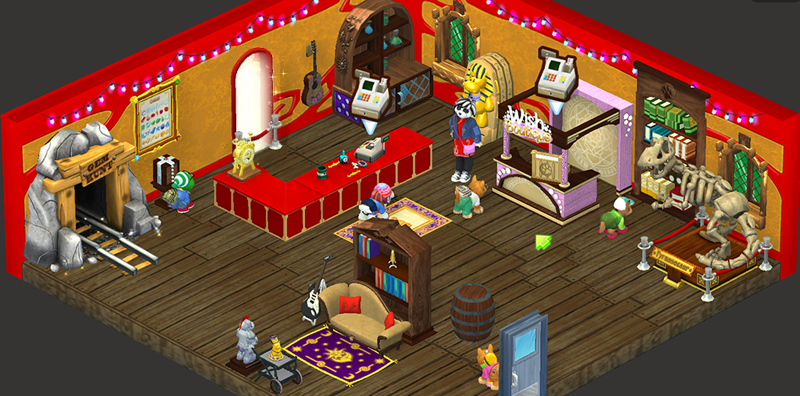 If you want to add these rare items to your Webkinz Classic account, send them from your connected Webkinz Next account! Once you've picked one up from the Webkinz Next Curio Shop, select the Webkinz moving truck icon and any item in your Dock that can be sent to Webkinz Classic will appear activated!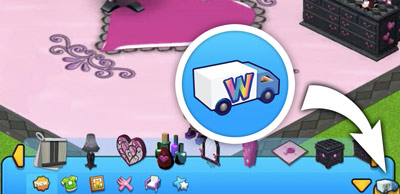 Want to know what the Webkinz Classic versions of the new Aztec theme look like? Check out our Webkinz Close Up feature on the "Neo Aztec" theme: PART 1 and PART 2.
What other new rare theme item ideas would YOU like to see in the Webkinz Next Curio Shop? Let us know in the comments below!
Download Webkinz Next now — available for iOS, MacOS, Android and Windows 10.