I am pleased to announce that the Christmas Cabin room theme received the most votes and will become this year's official Webkinz holiday room theme!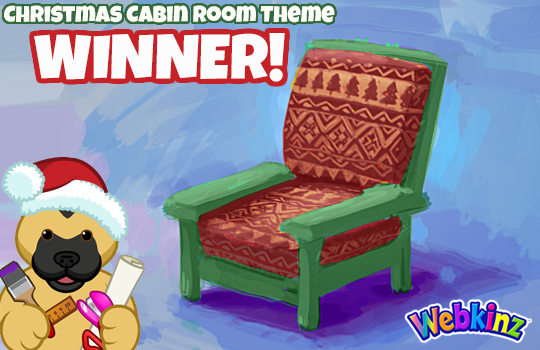 Thank you to everyone who took the time to vote. The Christmas Cabin room theme will be released in the W-Shop on December 1st, but check Webkinz Newz often for updates. We will be showing off the concept drawings for each item as they are being created by our talented artists here at Webkinz World headquarters.
This theme will be available for KinzCash throughout the month of December. Last year's Countryside Christmas room theme will also be available, however, you'll only be able to get it from the Webkinz mobile app.
Are you happy that the Christmas Cabin room theme won? What items do you think should be included in this theme? Please leave your feedback and item ideas in the comment section below…