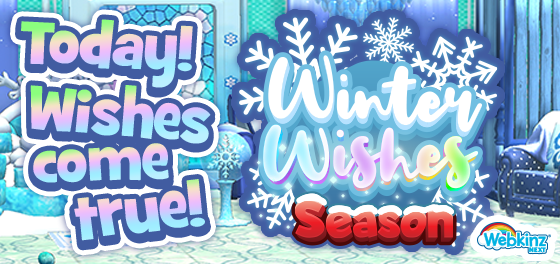 Winter Wishes is the newest season in Webkinz Next and it starts today!
Seasons are free-to-play events in Webkinz Next, packed with prizes and fun stuff to do. To participate, visit Webkinz Next and click on the Winter Wishes icon at the side of the screen.
Scroll across to check out all of the Season's cool prizes. Win up to twenty prizes when you play for free including this Frozen Fantasy Tree, Webkinz Hockey Jersey, Winter Wonderland Photo Background and Love the Snow Emoji.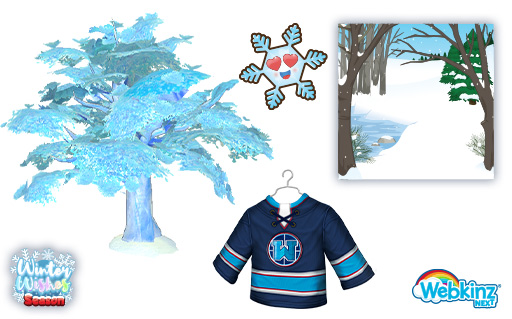 And there are up to thirty more prizes to be won when you purchase a Season Pass! Season Pass holders earn extra prizes including a super special recipe card for a Snowflake Column and the exclusive grand prize, an Epic Snow Cone Dispenser which dispenses one snow cone a day.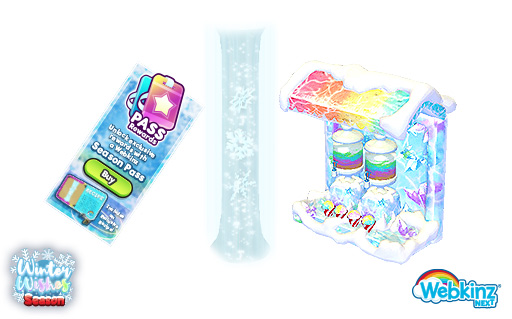 Season Pass holders can also win up to three of our newest mystery capsules, the Frosty Blue Mystery Capsule and exclusive avatars, emojis, clothing and furniture.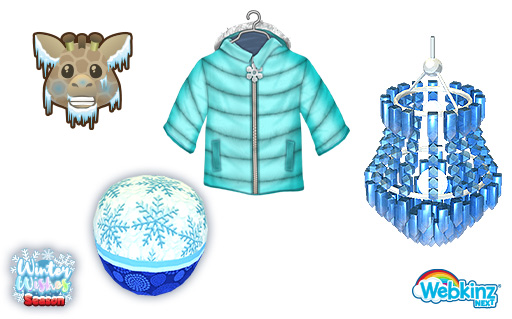 Purchase your Season Pass for as low as $6.99 USD to unlock these Season exclusives.
Whether or not you purchase a Season Pass, there are tons of cool things to win. How do you win prizes? Earn Season points by playing Webkinz Next!
To earn Season Points, click the "Earning Points" tab at the start of the screen. Complete daily and weekly tasks to earn Season Points. As your Season Points add up, you will advance levels to win prizes.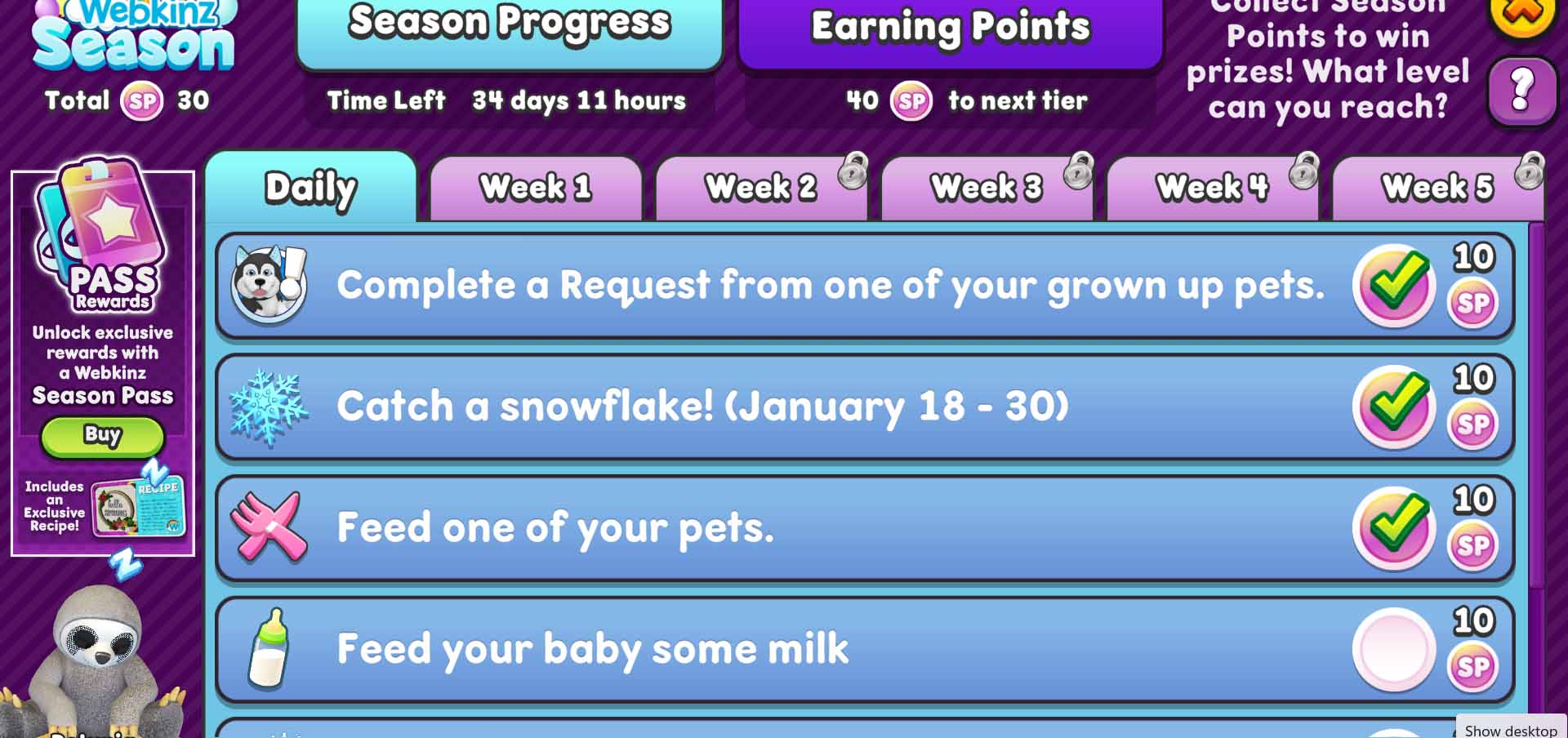 Every week, more tasks are unlocked. Some tasks are easy, and some take more time. Start earning points today and you will be well on your way to making all your winter wishes come true!
Download Webkinz Next now — available for Mac, iOS, Android and Windows 10.
Download Webkinz Next
Follow us on social media:
social media