First introduced in 2013, Winterfest Cookies are a way to keep the fun of Winterfest going!
When you feed your pet a Winterfest Cookie, you'll win a prize that goes together with the pool of prizes given away by clicking on that year's Winterfest snowflake! There's also a chance you'll win a special GRAND PRIZE!
Each year, you can find 3 packs and 6 packs of Winterfest Cookies at the Ganz eStore, or you can pick them up for eStore Points at the WShop (Webkinz Classic desktop app only). If you haven't yet picked up a pack of this year's cookies, the 2021 Winterfest Cookie packs are still available until the end of March.
If you want to see this year's Winterfest Cookie prize pool and grand prize, check out our earlier Newz report here.
Here's a look back at all our earlier Winterfest Cookies and packs: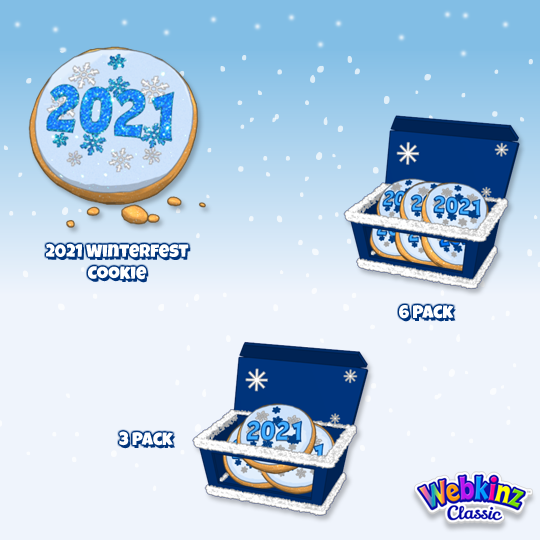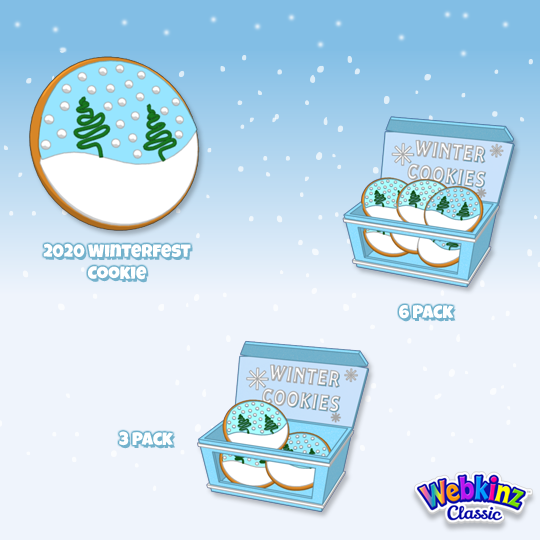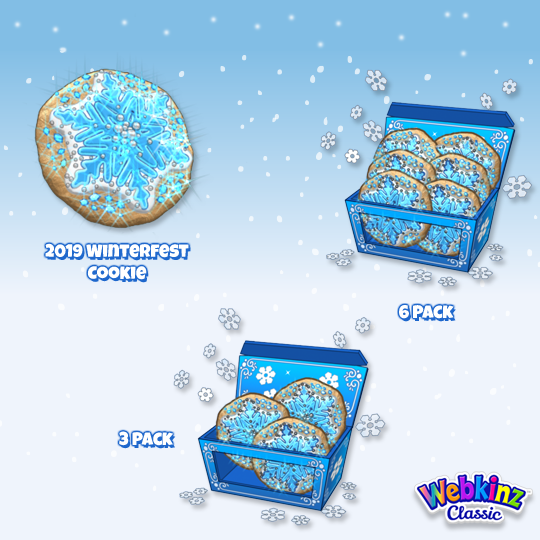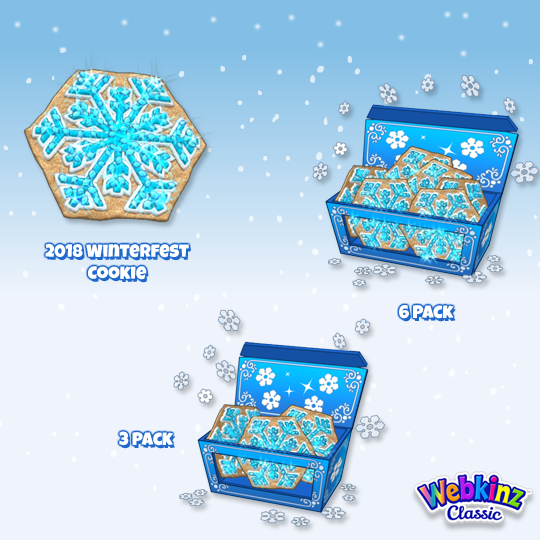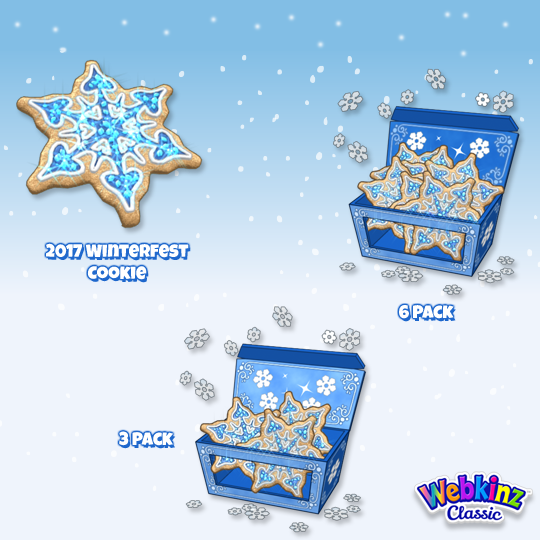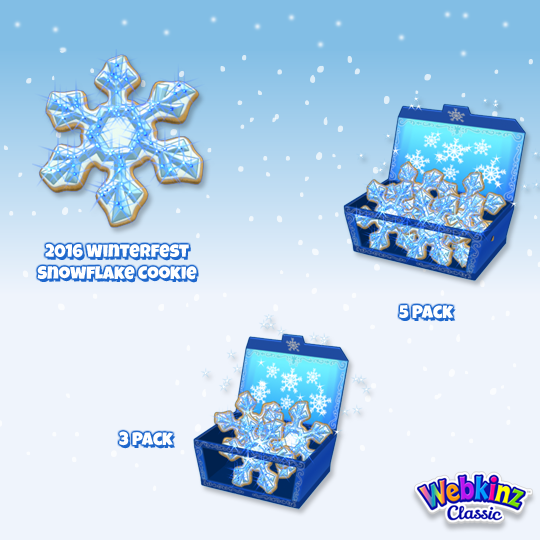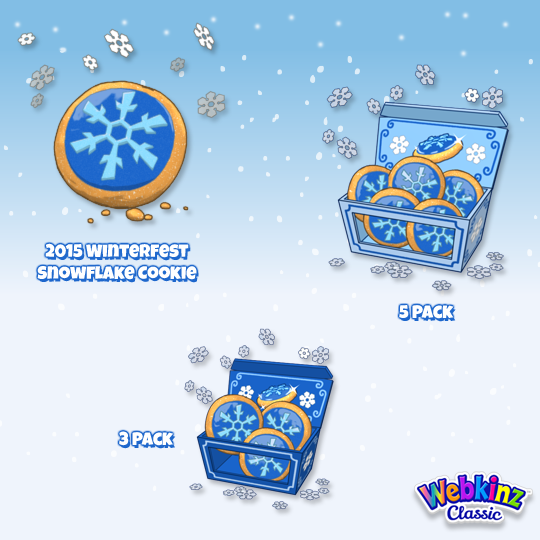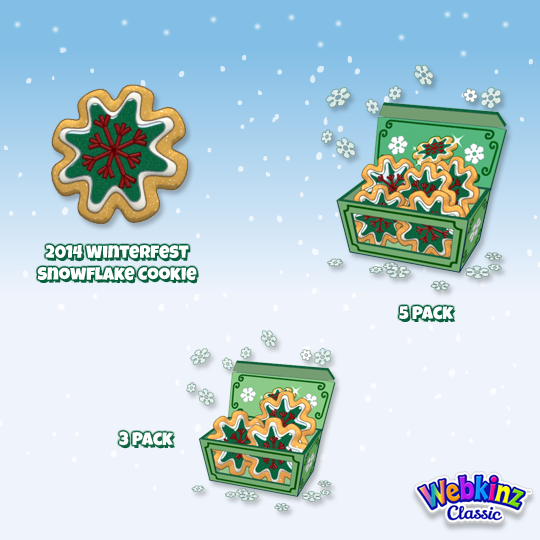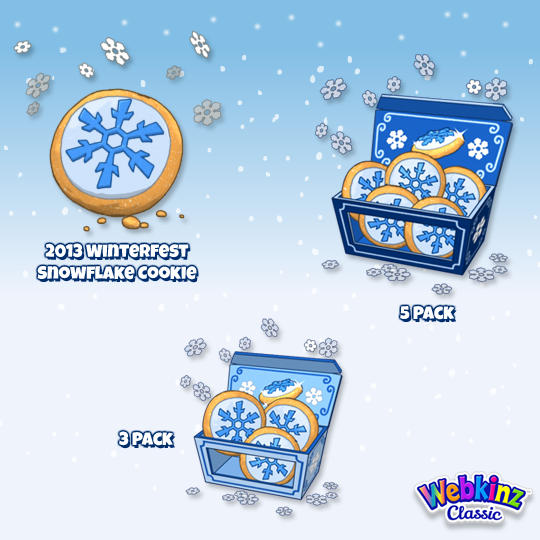 Which Winterfest Cookies are YOUR favorites? Let us know in the comments below.